This website is reader-supported. I earn commissions at no additional cost to you if you purchase using the affiliate links provided below. (more info)

*Purchasing or renting from these links helps support this site!
Why did I choose the Sony Alpha a7 III?
This review focuses on still images. The a7 III shoots great video, but I'll write a second review for footage in the future.
I've been shooting almost exclusively with DSLRs for the last 11 years, except for some 35mm SLRs. I've been hesitant to switch to mirrorless, not because of concerns with the technology but because of concerns with battery life. Many of my photographs are taken on multi-day backpacking trips, where I need gear to last a long time reliably. Mirrorless battery life is considerably shorter than DSLRs, and as it turns out, I would have to carry more weight in batteries than I save with the smaller camera. On top of that, most mirrorless lenses must be longer than the DSLR counterpart (you can't cheat the physics of focal length by going to a narrower camera body). So, if I'm carrying multiple lenses, that's even more additional weight with the mirrorless option.
The first thing that drew me to the Sony a7 III was the reported battery life. It beat out other mirrorless options by a long shot. It still doesn't match most DSLRs, but it's getting closer. It's reported to get up to 710 shots per charge. By comparison, the Nikon D780 is said to get up to 2260 shots per battery, so I'm still needing to pack three times the battery weight I need with a similar Nikon system.
But, I was in need of a new walk-around camera system. This is the primary camera that I usually have clipped to my backpack for easy access. I like a standard zoom range of 24-70mm for this and don't intend to change lenses (I usually keep a secondary camera with a telephoto in my pack as well as a wide-angle lens to change out if needed). So, when it was time to get a new system, I went with the Sony a7 III with the Sigma 24-70mm f/2.8 Art lens.
I should add a disclaimer here that I haven't entirely switched to mirrorless. I'm still using a few Nikon DSLR bodies. However, I am pleased with the Sony for the jobs I have given it. It's lightweight and easy to handle while hiking. The image quality is superb, and the camera color and white balance feel accurate. As many others have said, I'm not impressed with the menu system in the slightest, but since I got the camera set up the way I like it, I don't have to use it much.
Sample Photos – Sony a7 III
Camera Highlights and Dislikes
The primary reason I like this camera is that it makes really good images. The full-frame 24.2MP sensor is definitely difficult to compete with. Noise levels are very low, even at high ISO. This camera excels at low-light, although not quite as good as the Sony a7 III The color and white balance are very good and natural, I typically don't need to adjust much in post-processing. The autofocus system seems to work really well and is fast with most of the lenses I have tried with it. The image that comes out is very much what I am expecting when I click the shutter. One aspect of mirrorless that I love is that the exposure in the viewfinder represents the exposure of the shot. There are never any surprises when I go to view the image after.
---
Enjoying the content? Help keep this site running and support my creative work!
---
In Hand Feel
I've been shooting with SLR/DSLR systems for 25 years, so going to a smaller camera does feel a little off. I'm not a fan that my pinky finger doesn't get to wrap around the grip, this might be an issue with handholding longer lenses, but I'm not using it for that. After shooting with this camera for 6 months, I feel I can officially say that I like the balance of a DSLR better than mirrorless, I just feel more steady shooting with them.
---
Affiliate link – I earn a commission if you shop through the link(s) below at no additional cost to you (more info)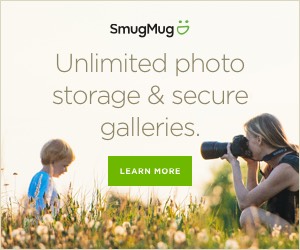 ---
I also enjoy the button layout on Nikon and Canon better. I don't like that I had to look up online how to zoom in and out while in image preview (you have to press the AF-ON button, who thought of that?). It has a lot of buttons for customizing the controls, which you absolutely need to do, but then you have to remember what C1, C2, and C3 do. I really don't think this was well thought out. I do like the EV dial for quickly adjusting exposure, especially when I'm shooting in aperture-priority mode.
Weather Sealing
The Sony a7 III has a magnesium-alloy chassis and is weather sealed. That said, it's important to remember that it's not waterproof, but is dust and water-resistant. I have used this camera in light rain a few times, and I can say it is frustrating at best. Water on the touch-sensitive LCD screen makes it almost completely unusable. It's best to turn off the touch screen completely. When water droplets get on the viewfinder screen, it's constantly activating and deactivating, so it's best to deactivate that as well. Despite the battery and memory card compartments are definitely weak points, although so far they have seemed to stay dry. In summary, I won't shoot with this camera in the same conditions I'm willing to with my full-frame DSLRs, but I'm not afraid of a little drizzle with it.
There's an extensive write-up on weather testing this camera with others on image-resource.com.
Other Considerations
The a7 III does not have a built-in timelapse feature like many comparable cameras these days. However, it does have a built-in intervalometer, so you can still do timelapse with your own post-processing.
It has face detection for people and a different setting for pets. It works very well, but not as well as the Nikon D780 or Nikon Z6, I have yet to see better face tracking than those cameras. In general, the autofocus works fantastic.
It has built-in WI-Fi and Bluetooth for sharing, cloud storage, and control. I don't use these features often since I need to squeeze the most I can out of the batteries.
---
Affiliate link – I earn a commission if you shop through the link(s) below at no additional cost to you (more info)
---
In Summary
The image quality of the Sony Alpha a7 III completely makes up for some of the ergonomic and menu annoyances of this camera in my opinion. It performs remarkably well in low-light situations. When I read other reviews of the a7 III it seems that most people either love it or hate it. I can honestly say that I'm sitting in the middle. Would I still have bought the camera after what I know having shot with it for the better part of a year? Yes. Did it get me to sell my Nikon bodies and totally switch to Sony mirrorless? No.
Specs
| | |
| --- | --- |
| Lens Compatibility | Sony E-mount |
| Sensor Type | 35mm full-frame, Exmor R CMOS |
| Aspect Ration | 3:2 |
| Effective Pixels | 24.2 megapixels |
| ISO Sensitivity (Still Images) | 100-51200 (expandable to 50-204,800) |
| Battery Life | Approximately 610 shots (viewfinder) or 710 (LCD monitor) |
| Viewfinder | Electronic |
| Monitor | 7.5 cm touch screen |
Full Specs on Sony.com