This website is reader-supported. I earn commissions at no additional cost to you if you purchase using the affiliate links provided below. (more info)

Photography equipment is expensive. In case you didn't know. Like, really expensive. I don't personally own top-of-the-line gear, at least not much. When I do buy good gear, it's almost never new. I opt to try it – don't just buy it on most of my photo equipment, whether it's to try a new lens/body combo before buying or just to get some use out of some gear that I couldn't otherwise afford.
---
Affiliate link – I earn a commission if you shop through the link(s) below at no additional cost to you (more info)
---
I have friends that like to get gear on eBay or Craigslist, but I always find those options fairly sketchy. I've been taken for a ride with eBay in the past a couple of times, and even submitting claims I ended up on the losing end. Every once in a while an acquaintance is trying to sell off some old gear, and that can be a good and slightly more reliable option. I've come to rely fairly heavily on Lens Rentals.
Yes, there are other rental companies out there, and often local camera shops rent equipment as well. But, I use Lens Rentals because of their huge selection, affordable pricing, great customer service, ease of renting, extending rentals, as well as ease in purchasing your rental gear, honesty in their reviews, and because I get a small kickback if you use these links to rent gear (and that helps keep this website alive). I wouldn't advocate for them if I didn't truly love the company.
Here's complete proof that rentals are awesome; this is one of my most recent photos taken with gear from Lens Rentals. Totally quantitative analysis and not anecdotal at all!
Taken with a Nikon D780 and Rokinon 14 mm f/2.8 lens for Nikon.
I've purchased new lenses before from shops or online that turned out to be total duds. Returning can be a pain, not to mention time without the gear you are trying to buy. Using a rental service, I don't just get to test the lens, but make sure that I have a good copy of that lens in hand. If I like it, purchasing the lens from Lens Rentals is as easy as pushing a button and then not sending it back. You pay the used value of the lens (or camera/video equipment) with a discount based on your rental cost (not the full rental value, but it's usually a decent amount). They take great care of the gear and clean camera sensors after each use. It's also inexpensive to insure the gear with them, which is a huge peace of mind when renting thousands of dollars worth of gear!
---
Enjoying the content? Help keep this site running and support my creative work!
---
---
Affiliate link – I earn a commission if you shop through the link(s) below at no additional cost to you (more info)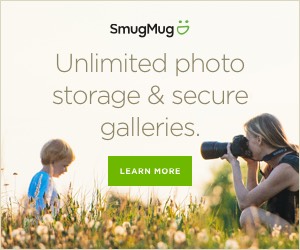 ---
It's also nice when planning a vacation that I can get some better gear for a week or two when I know I'm going to spend most of my time in very photogenic places. This would be a great option for northern lights tourists that are only spending a short time in Alaska, Iceland, Norway, or a similar place. There's probably little reason to spend much money on a fancy wide-angle lens if you're only going to use it for a week!
I'm now on my fifth rental with them in the last couple of years, and possibly a third purchase. I don't think there is much more to say, so I'll keep this post short. Anyway, I don't have anything bad to say about them. This article might kill all my other photography affiliate links I have on my site, so if you do want to rent or try before you buy, please use my links!
Browse Lensrentals extensive inventory until you find the perfect gear.