This website is reader-supported. I earn commissions at no additional cost to you if you purchase using the affiliate links provided below. (more info)

*The majority of my photo equipment reviews are for gear I take hiking, backpacking, bike-packing, etc. This is one of those. I try to balance quality with weight and cost, since there is always a good chance equipment will get damaged.
Purchasing from links here help support this site. I receive no compensation from companies for the reviews and have no influence from them.
Overview
I finally found an affordable option for a great wildlife lens that I'm not too scared to take backpacking. And I spent a lot of time looking. It retails for $1,259.95, although I often see it for sale at about $100 off. I usually recommend purchasing through a rental program like Lens Rentals. This way, you know if the copy you are using is good and that it's in good condition before you buy it, and you can usually save a couple hundred dollars.
This lens works on Nikon DX or FX-format cameras, has good vibration reduction, and shoots with excellent clarity. On a DX camera, the focal length is up to 750 mm in 35mm equivalent, which is awesome zoom power, and worth doing some extra leg workouts to get accustomed to carrying it. At just over 5 lbs, it is a beast to carry.
I rented this lens three times before deciding I needed to buy it. The images from one of those rentals were all a bit softer on focus than the other two. However, the lighting conditions I was shooting with the one time I got not-so-great images were almost always worse, flat light, darker, overcast skies. So I can't say definitively that there is noticeable variability in quality.
With this lens I've shot wildlife running through tundra, seals and sea lions swimming and ripping fish apart, eagles fighting over salmon, fighter jets at an air show, and lots more. The lens rarely lets me down. Low light and flat light are the biggest issues with getting crisp shots. Sure, I'd love an f/2.8, but I can't afford (and don't want to carry) one of those.
My Favorite Features
The zoom has a lock on it. This is essential on a long lens like this for hiking, otherwise, the lens will zoom all the way out as you walk and get scratched up or kicked or something bad.
---
Enjoying the content? Help keep this site running and support my creative work!
---
The autofocus is fast and quiet. Rarely do I have issues getting it to focus where it needs to. For wildlife, I need a quiet lens.
A constant f/5.6 across the entire zoom range. This means I don't have to worry too much about low light when fully zoomed in.
Vibration Reduction image stabilization is very useful. This has been especially helpful when shooting from the buses in Denali National Park or boats in Prince William Sound where the vibration from the engines would easily degrade the performance. Also anytime I'm shooting handheld at 500 mm. Nikon states that the image stabilization is the equivalent of 4.5 shutter speed stops for low-light performance.
---
Affiliate link – I earn a commission if you shop through the link(s) below at no additional cost to you (more info)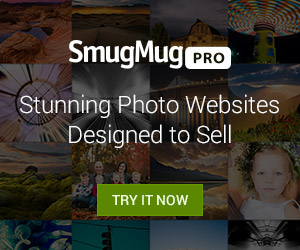 ---
The lens feels well balanced. This is hugely important, especially with a five lb lens. Even though it's heavy, it feels good in hand. The zoom is smooth and provides just enough resistance to find the right spot quickly and not slip out of place.
Drawbacks
I don't really see any drawbacks to this lens. This lens does what it is meant to and does it well. The f/5.6 leads to a bit of difficulty shooting in low light. But, as I said before, I'd love to have an f/2.8 in this range, but I don't have tens of thousands of dollars to spend on a lens that is far too heavy to carry hiking. The lens hood is a bit too bulky and maybe a bit flimsy, so I'm not comfortable carrying it in my pack.
Try this lens for yourself first with:
---
Affiliate link – I earn a commission if you shop through the link(s) below at no additional cost to you (more info)
---
Tech Specs
| | |
| --- | --- |
| Focal Length Range | 200 – 500mm |
| Maximum Aperture | f/ 5.6 |
| Minimum Aperture | f/ 32 |
| Format | FX/35mm |
| Maximum Angle of View (DX-format) | 8°00′ |
| Minimum Angle of View (DX-format) | 3°10′ |
| Maximum Angle of View (FX-format) | 12°20′ |
| Minimum Angle of View (FX-format) | 5°00′ |
| Minimum Focus Distance | 7.2 ft. ( 2.2m) |
| Filter Size | 95 mm (screw on) |
| Approx. Dimensions (Diameter x Length) | 4.2 in. (108 mm) x 10.5 in. (267.5 mm) Based on CIPA Guidelines |
| Approx. Weight | 81.2 oz. (2300 g) |
| Focus Modes | Manual or Manual/Auto |
Super Integrated Coating
Autofocus
AF-S (Silent Wave Motor
Internal Focusing
Compatible with Nikon AF-S Teleconverters
Lens hood
---
Affiliate link – I earn a commission if you shop through the link(s) below at no additional cost to you (more info)
---