We've had some wonderful winter sights, and a handful of light shows so far this winter. This is my 11th full winter in Fairbanks, marking a full solar cycle living in Alaska. Well, sort of. Solar Cycle 25 has had a slow start, so we're still kind of in this minimum of Sunspots. Yet, the aurora is not solely driven by big geomagnetic storms induced from coronal mass ejections, and we still see the northern lights plenty up here.
I've been having a lot of fun with my Photo a Day 2021 project. I've managed to only forget the camera at home once in 33 days, unfortunately missing out on an incredibly photogenic moose about a mile away from the house. But, I'm now taking a lot of photos again! I'm using this post to share a bunch of photos that didn't get posted with the one-a-day post.
This is not the first time I've tried to do a photo-a-day project, but so far, this is the longest I've made it. It's incredibly easy to let a day go by without remembering to take a photo. I've had two days that were very close calls. There's a couple of things I'm doing differently this time. I'm making a point to take a daily walk on the trails at the house with the cameras. I've been hoping to see some animals, but unfortunately, it's been nothing but trees and sunlight so far. Then I have a back-up of several shots I have planned to do around the house, so if 10 pm rolls around and I haven't seen anything of interest, I can start ticking off that list.
Early January there is little light in Fairbanks, having just rounded the corner of the winter solstice. Those first few days of the year are only about 4 hours long. It's good to get out and get whatever sunlight we can. Then there are the overcast days, with everything snow-covered the light is totally flat. Good time for black and white.
---
Amazon affiliate links – I earn a commission if you shop through the links below at no additional cost to you (more info)
---
About one week into the month the sunlight starts to hit the tops of the birch trees in the yard after a couple weeks of being left in the dark. We're just enough behind a hill that the light can't reach us when the Sun is less than about 2.6° above the horizon.
We had our first aurora sighting of 2021 on the night of January 5 and into the morning of the 6th. It was very pretty, but not terribly bright or active. Cat and I watched for about half an hour before I started falling asleep. This is going to be the downside about being on a bunch of medications that make me sleepy, it's going to be much more difficult to do the late-night aurora sessions.
---
Affiliate link – I earn a commission if you shop through the link(s) below at no additional cost to you (more info)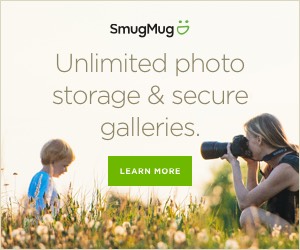 ---
---
Affiliate link – I earn a commission if you shop through the link(s) below at no additional cost to you (more info)
---
We went hiking at Angel Rocks one Sunday. Surprisingly there was no one else there. I figured the trailhead would be crowded since it was a weekend and the weather was warm. It was incredibly disappointing to see the amount of graffiti that has been going up on the rocks! Otherwise, it was a pretty hike, although very overcast the whole time.
---
Enjoying the content? Help keep this site running and support my creative work!
---
The weather finally cooled off late in January, giving rise to some more interesting atmospheric optics displays.
It's been really cool to see how the sunlight in the forest has changed over the last month. We gained just under three hours of daylight over January. At the start of the month, the sunlight only hit the tallest trees' tops in the yard. On the first of February, I can feel the light on my face.
Earth entered a solar wind stream from a coronal hole on February 1st. The proton density and speed increased dramatically in a short time, sparking an early evening aurora display. It had a lot of energy but ran shy of what I would call a "spectacular" show. It was still gorgeous to watch!
I'm really paying attention to toning down my aurora photos a bit. While I've never gone as overboard with over-processing my aurora photos as many people do, I want them to look more true to what I actually see. I tend to brighten them a bit and bring out the color a bit more, trying to balance between making them good for printing and true to what I see. I wrote a longer article with some examples and side-by-side shots on the subject a few months back: Honesty in Aurora Photography.
So, it's been a good start to 2021. Now it's February, and the amount of daylight is starting almost to feel "normal." All of my photos will be archived in my winter gallery here if you want to see even more: https://photos.lwpetersen.com/Date/By-Season/2020-2021-Winter/
Also, if you made it this far into the post you should make sure you subscribe to my page!