This website is reader-supported. I may earn an affiliate commission at no cost to you if you purchase using the links below. (more info)

I apologize for not posting much over the last couple of weeks. The lack of writing is mainly due to Cat's ankle surgery in Anchorage last week. It's required a bit more travel than we've done in the previous year and a half, and not the fun kind. Last week's trip was stressful for both of us, although more due to travel issues than surgery.
The good news is, her surgery went great! The surgeon is very confident that he was able to repair the damaged and stretched-out tendons and ligaments. Hopefully, this means that she's already on her way to recovery and being able to run, hike, and kayak again!
I'm incredibly happy for her. It's been tough seeing how frustrated she was over not doing nearly every activity she loves to do over the last eight months. Her hopes of running the Equinox Marathon were crushed this fall. Not to mention the fact that she could barely walk a mile over a day without intense pain.
We had one day between her pre-op appointment and her surgery. Most of our time was spent bumming around the hotel since she needed to quarantine after her COVID test the day before. We did take one little trip out to Falls Creek in Turnagain Arm to walk along the cascading stream. It was raining pretty hard when we got there, and we had the whole trail to ourselves.
We walked to her limit, about one mile up the trail. It's remarkably gorgeous there. The entire trail only runs about 2.7 miles up the hill, following the cascading creek the whole way. I'll add this one to the hiking guide next year after we've had a chance to walk the whole thing and I've mapped it. The area is a photographer's paradise for waterfalls. The fall leaves perfectly accentuated all the green moss.
Here's my Falls Creek Photo Gallery for more.
She ended up with the 5:30 am slot for surgery. As I said, everything went great. The surgeon called to give me an update when they finished, about 9:30 am, and the nurse called to tell me she was ready to go home a couple of hours later. Unfortunately, our flight didn't leave until 8 pm, so there was a bit of time to kill, and Cat was supposed to be resting with her leg up. The hotel staff at La Quinta was incredibly rude when I asked for a late checkout option. I explained the situation to the man at the front desk while he just stared at me blankly, saying nothing. Meanwhile, another lady who overheard me walked up to the counter and just said, "checkout is noon," and then walked away. This wasn't the only problem we had with them, but it sealed my deal never to stay there again.
I paid for another night in our room so that she could rest for the five hours before we needed to be at the airport. Except for an extensive security check for Cat's giant splint and an emergency evacuation alarm at the gate shortly after (we lucked out when it stopped before we got through security), the airport and flight went smoothly. The Alaska Airlines staff were a great help getting her wheelchaired through security and on and off the jet.
Since I agreed to be the "responsible adult" to which the surgery center released her, I spent the first 48 hours at her side. A few days after, I ventured outside of the house for the first time. There hasn't been much new snowfall in Fairbanks since the first little snow stuck to the ground a month ago before all the lakes were frozen. Hoping to find some methane bubbles in lake ice, I headed out to Smith Lake at the University of Alaska.
As it turned out, enough snow had fallen on the lake since it froze that there wasn't much bare ice exposed. I only found a few spots where the bubbles were exposed, but there was an incredible amount of large hoarfrost coating a good portion of the lake.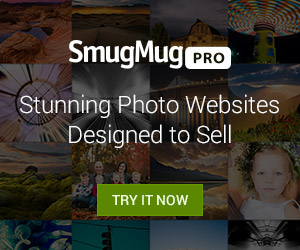 More Frost and Methane Bubbles at Smith Lake
For now, Cat is resting, working, and attending classes from home. I'll try to get out to take some photos around town a bit more later in the week and over the weekend. Cat gets the split removed and a cast put on after next week (in Fairbanks, thankfully). Then it's only another two weeks before the cast removal. She is anxiously awaiting her knee-scooter now for when she returns to work and school next week (and I'm sure she's going to want to keep it when this is all over). I'm definitely looking forward to more adventures with her next year!