Plowing started a few weeks ago down in the park, and they have the road open to the Savage River. Hopefully we can find some time to make a few trips down this spring. The definition of road work is different down in the park: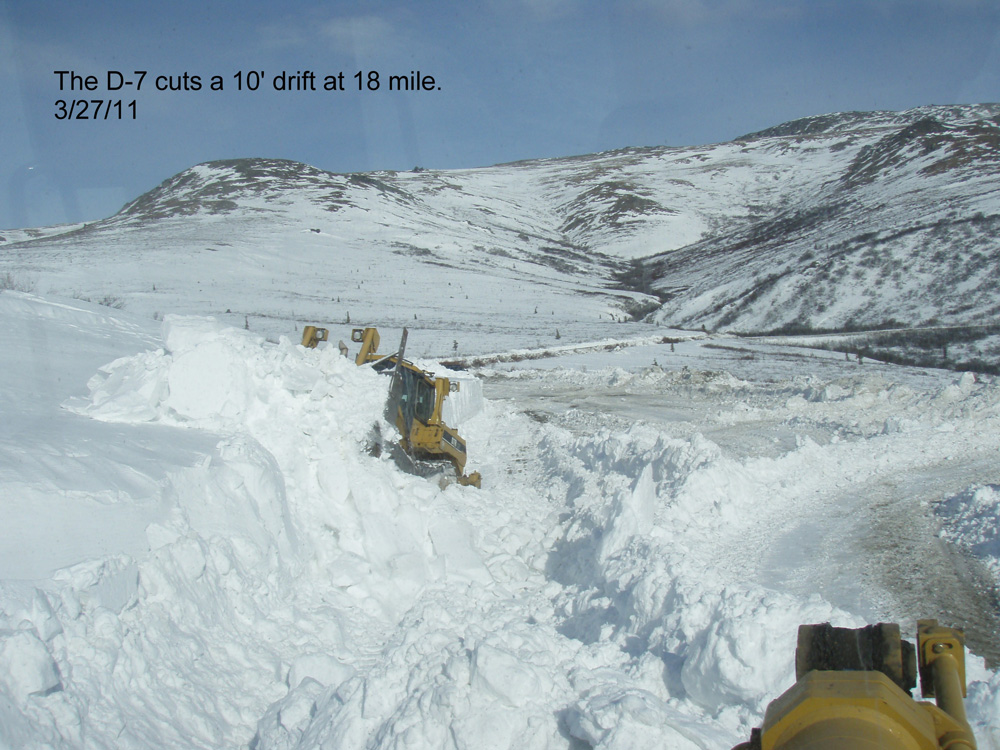 The plows hard at work: photo courtesy of nps.gov
The park has updates every few days on the status of plowing as they work their way out to Wonder Lake.