I spent a rainy day hiking with friends and one of our climbing team kids out to the Gabriel Icefall on the Gulkana Glacier. It was definitely a mixed bag of weather, mostly rain with a little sleet and snow, and a brief appearance of the sun on the return trip.
We covered about 11 miles total, visiting multiple moulins, the icefall, and a waterfall. It was an awesome hike with lots of dramatic views from the low cloud cover. It was definitely fun for me to bring people out here for a change since it's usually me alone or with my wife.
This brings me to a side-note. I've considered offering a few guided tours to some of these areas annually. I don't want to guide full-time, I've done that before and it's not for me. But I would be interested in running around 5 trips a year, probably 3-5 days in length. They would involve hiking, carrying your own gear, and be a moderate amount of work, but I can get you to some pretty cool spots if you are willing to put in the work. It's just an idea I've been kicking around, but I'd love some feedback from my readers! Leave a comment below or shoot me an email!
---
Affiliate link – I earn a commission if you shop through the link(s) below at no additional cost to you (more info)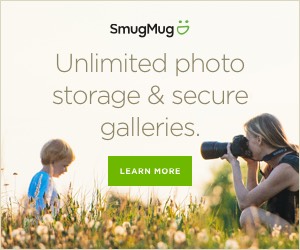 ---