Need to waste some time sitting out the most disgusting weather on the planet, otherwise known as 'just warm enough to not snow'?
(1) If you're wondering if the Large Hadron Collider has destroyed the world yet, you can always check at this website (I provide you no link, it is more gratifying to type it. Don't cheat and copy and paste!):
http://www.hasthelargehadroncolliderdestroyedtheworldyet.com
A couple of my favorite comics are (mostly safe for work, but sometimes not):
(2) Saturday Morning Breakfast Cereal
(3) and XKCD (really my favorite). There is a disclaimer here: "Warning: this comic occasionally contains strong language (which may be unsuitable for children), unusual humor (which may be unsuitable for adults), and advanced mathematics (which may be unsuitable for liberal-arts majors)."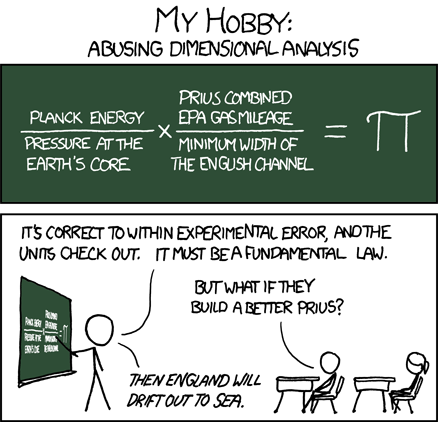 (4) One that is sometimes funny, but almost always informative is Phil Plait's Bad Astronomy Blog on Discover Magazine.
---
Enjoying the content? Help keep this site running and support my creative work!
---
Have fun, be safe, laugh, and maybe learn something cool.