After 2.5 days of working on Classical Mechanics homework, then half a day of grading, Jason made me go out and take pictures of things. It was really a nice day, and its been almost three since I've really gone outside, so it was nice. The weather has been getting chilly here. We had our second serious frost this morning and I think we are seeing the last of the autumn leaves. It's good to take a break.
Here's the new climbing wall on campus. It's outside. I guess it will be an ice climbing wall in the winter.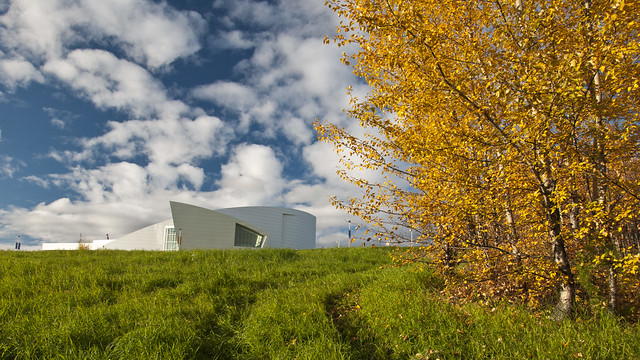 The Museum of the North from lower on the hill.
There's still a bit of gorgeous foliage on the trees.

The Fairbanks Shakespeare Theatre should be winding down now since the snow will be here soon. The building in the background is where I work.