This website is reader-supported. I may earn an affiliate commission at no cost to you if you purchase using the links below. (more info)

Just like 2020, the year 2021 was, well, another year. I wanted to share a small set of photo highlights. You can see a larger gallery of 2021 photo highlights here.
Fairbanks certainly threw out a few unique photo opportunities. Like when the building next to my work burnt down (cover photo). I heard a series of explosions while working at the computer and stepped out to see thick black smoke filling the air and orange flames shooting from the roof. The fire departments had already arrived and ran a hose a 1/4-mile to the building, effectively blocking me from leaving. I was stuck there for hours, without work to do, so I took photos from our parking lot whenever the smoke was blowing the other way. See the complete photo set here: Structure Fire – May 5, 2021.
Some frigid air in January led to a few fantastic atmospheric optic effects. First was the most stunning example of fata morgana (superior mirage) I have ever seen of the Delta Mountains from Fairbanks.
Only a few days later, I witnessed a fantastic light pillar display on the south side of town!
Speaking of light displays, April brought quite a few northern lights shows. Usually, by mid-April, the aurora season is wrapping up for the Alaska Interior since it stays far too light in the night.
For the first time, I dedicated quite a bit of time to birding, especially during spring. The Alaska Songbird Institute does an annual Fairbanks Birding Challenge. I had a lot of fun, sometimes laying for hours in the grass near ponds just waiting for birds. I learned a lot about birds that I didn't even know we have in the area. Here's my full birding gallery from this year: Birding 2021.
I was able to make an incredible number of additions to my Alaska Wildflower Guide. It has actually overtaken my hiking guide in daily page visits on my site. And I'm still writing posts from flowers identified over the spring and summer seasons.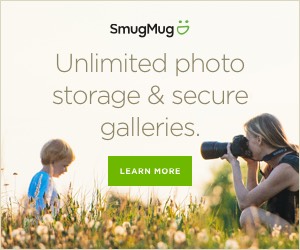 Once summer hit, I spent a lot of time hiking. Unfortunately, Cat tore a ligament in her ankle at the climbing gym in late winter, so she wasn't able to join me on most of them. I still got out to some cool new areas. I had a fantastic hike on Mt. Margaret and the primrose ridge (where there were tons of arctic primrose flowers). I got caught in a July snowstorm on the Gulkana Glacier in the Alaska Range (returning a week later during good weather). Also had some great days at Granite Tors, Wickersham Dome, Angel Rocks, and even managed to get Cat out to some glacier caves in the Canwell Glacier.
Once fall hit, we needed to make a couple trips to Anchorage to fix Cat's ankle. In September, we drove down for her pre-op appointment. The colors were just starting to change south of the Alaska Range. We got a tiny bit of hiking in in the Anchorage area at McHugh Creek Falls and Thunderbird Falls. Shortly after returning home, we got our first snowfall in Fairbanks.
Once winter took hold and Cat had her surgery, I wasn't able to focus much on photos. But she is recovering great and doing awesome in physical therapy. We have high hopes to spend a lot of time outdoors in 2022!
This was a small collection of my 2021 Photo Highlights. You can see the full gallery here (330 photos out of the 15,000 that I took in 2021).