Over the years I've become a lot more refined in my live "filtering" process when it comes to taking photos. When I first started with digital photography, I had a tendency to just photograph everything from every angle I could and hope that something looked good. Nowadays I'm pretty selective and definitely more thoughtful about every shot. Except on Sunday. Sunday was definitely a throwback to the old days. I spent the day exploring a series of Röthlisberger style glacier caves under the Canwell Glacier in the Eastern Alaska Range.
A couple of these tunnels and caves had some of the clearest ice I've seen at the base of similar glaciers. Unlike other glacier caves in the area, they were not 100% debris-covered (covered in rocks and talus), so a fair amount of light was able to filter in, providing a wonderful blue glow all around.
The tunnels and caves were fantastic, but so were the detail and texture in the ice. It was so clear enough to sometimes see over a meter into the glacier ice and peer into all the sediment and tiny air bubbles that became trapped nearly half a millennia ago.
I took a lot of photos. Over five hundred. I guess I didn't quite throw my discernment out the window. Using a tripod, I carefully set up the majority of my shots. At least with my primary camera. I just walked around with my secondary shooting everything. Imagine giving a digital camera to a 5-year old. That was me.
---
Affiliate link – I earn a commission if you shop through the link(s) below at no additional cost to you (more info)
---
As the day went on, the melt intensified. The trickle of water pouring off the entrance turned to a small waterfall. A lot of rock was pitching off the entrances. I was happy to have my helmet on the whole time, as there were even some plucked rocks falling off the cave ceiling (I took it off for a minute for another self-portrait, but I checked the area first).
There are a lot of caves in the area, mostly formed by one of the main water channels running up-glacier. The moraine in this area is now dead ice, most of it disconnected from the main body of the glacier, no longer flowing with it. This section is just withering away, melting down until all that's left are piles of rocks. Further upglacier, more may form in the same way in the coming years as air melts out these old water conduits. Usually, once they become exposed on two sides and air is able to flow through they melt out relatively fast. Of course, that means they will also become unstable and collapse in the not-to-distant future. The largest cave I explored in this area probably has another year or two.
---
Affiliate link – I earn a commission if you shop through the link(s) below at no additional cost to you (more info)
---
Over the next few weeks I'll be working on a few additional edits for print media. Many of these will be included in my ongoing Water and Ice project.
---
Enjoying the content? Help keep this site running and support my creative work!
---
---
Affiliate link – I earn a commission if you shop through the link(s) below at no additional cost to you (more info)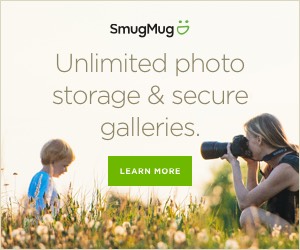 ---
A few days earlier I hiked out to the Gulkana Glacier with one of the climbing team kids and his mom. We hoped for a team outing, but between the weather and school, it was difficult to get everyone together on the same day. It was a bit of a rainy day but still had an incredible time. We visited the Gabriel Icefall up close. It was really nice for me to have someone else to hike with too! My wife has a damaged ankle that is awaiting surgery from a climbing gym incident earlier this year, so she maxes out at about three miles before she can't walk on it anymore. I'm really looking forward to her recovery!
---
Affiliate link – I earn a commission if you shop through the link(s) below at no additional cost to you (more info)
---