This website is reader-supported. I may earn an affiliate commission at no cost to you if you purchase using the links below. (more info)

Yellow thimbleweed
Anemone richardsonii
Common Names
yellow anemone
yellow thimbleweed
yellow windflower
Richardson's anemone
Synonyms
Jurtsevia richarsonii
Genus: Anemone
Family: Ranunculaceae
Order: Ranunculales
Full Classification
Duration and Growth Habit
Perennial – Forb/herb
Uses
For information only (typically historical) – I take no responsibility for adverse effects from the use of any plant.
Whole plant is poisonous DO NOT EAT!
While the plant is toxic, it has been used as a medicine to treat toothaches and rheumatism. Like other flowers in the Ranunculaceae family (buttercup), it contains anemonin which can be used as an analgesic. I have found no record of what part of the plant is used or how it is prepared. Like always, I never recommend the medicinal use of any plant without a recommendation from a health professional.
Identification and Information
Yellow thimbleweed, also known as yellow anemone is a yellow flowering plant that grows from horizontal rhizomes. The stems are aerial shoots from the rhizome and stand 5-30 cm (2-12 inches) tall. Anemone richardsonii typically has palmately lobed leaves on the rhizome. Leaves on the stem are also serrated, 3-parted, and whorled, forming a ring below the flowers.
The stem is single-flowered with 6 (can have 4-8) yellow, elliptic sepals, and no petals, but the sepals resemble petals (petaloid-sepals) with their bright yellow color. The flower is 1.5-2.5 cm (0.5-1 in) in diameter. It has 30-40 yellowish stamens and 20-35 greenish ovary carpels, each containing 1 stigma and 1 ovule. It is the only northern anemone flower that is yellow.
Distribution and Habitat
In North America, anemone richardsonii is found in Alaska, Greenland, and across Canada. It's also found in eastern Siberia.
Yellow thimbleweed lives in moist areas and is often found near snow patches in early spring, along rivers and streams, mossy soil, and wet meadows and tundra.
Classification
| | |
| --- | --- |
| Kingdom | Plantae – plantes, Planta, Vegetal, plants |
| Subkingdom | Viridiplantae – green plants |
| Infrakingdom | Streptophyta – land plants |
| Superdivision | Embryophyta |
| Division | Tracheophyta – vascular plants, tracheophytes |
| Subdivision | Spermatophytina – spermatophytes, seed plants, phanérogames |
| Class | Magnoliopsida |
| Superorder | Ranunculanae |
| Order | Ranunculales |
| Family | Ranunculaceae – buttercups, boutons d'or, crowfoot |
| Genus | Anemone L. – anemone |
| Species | Anemone richardsonii Hook. – yellow thimbleweed |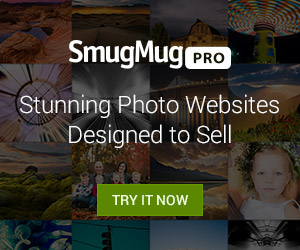 References and Further Reading
Guidebook
Field Guide to Alaskan Wildflowers, Pratt, Verna E. pg 35
Classification/Taxonomy
Anemone richardsonii Hook. Taxonomic Serial No.: 18434, ITIS Database
Anemone richardsonii Hook. yellow thimbleweed, USDA Database
Identification and Information
Anemone richardsonii Hooker, Fl. Bor.-Amer. 1: 6. 1829., Flora of North America
Anemone richardsonii : Yellow Wind-flower, Central Yukon Species Inventory Project
Anemone richardsonii Hooker, Flora of the Canadian Arctic Archipelago