This website is reader-supported. I may earn an affiliate commission at no cost to you if you purchase using the links below. (more info)

White arctic mountain heather
Cassiope tetragona
Common Names
4-angled Cassiope
arctic bell-heather
arctic white heather
fire moss
white arctic mountain heather
Synonyms
none
Subspecies
Cassiope tetragona var. saximontana
Cassiope tetragona var. tetragona
Genus: Cassiope
Family: Ericaceae
Order: Ericales
Full Classification
Duration – Growth Habit
Perennial – Shrub/subshrub
Identification and Information
White arctic mountain heather is a mat-forming perennial sub-shrub. It is hermaphroditic (containing both male and female reproductive parts). The stems are decumbent (on the ground) to erect, forming a mat, and are covered in overlapping evergreen leaves that form a scaly pattern around the stem (imbricate). The leaves are simple, 2-6 mm long, narrowly triangular, and arranged in rows of 4 around the stem.
The flowers arise from pedicels emerging from between the leaves. The pedicels are about twice the length of the leaves and have one flower per pedicel. There may be multiple flowers per stem. The flower has 5 yellow or green sepals, about 2 mm long. The white petals are connate with spreading tips. The petals are united, forming a bell-shaped corolla. The corolla contains 5 ovaries and 10 stamens.
There are two subspecies found in North America. Cassiope tetragona ssp. tetragona with pedicels that extend beyond the branch tips and with larger flowers and Cassiope tetragona ssp. saximontana with pedicels not extending beyond the branch tips and smaller corollas (4-6 mm).
Uses
For information only (typically historical) – I take no responsibility for adverse effects from the use of any plant.
White arctic mountain heather is used primarily as a fuel source for fire building as it can be used as a tinder even when it is green, frozen, or wet due to high resin content. It's known by Inuit as itsutit (fuel for the fire) or plantiksutit (wood fetched).
There are no known food or medicinal uses. Flora of North America describes the flowers as "tasting awful".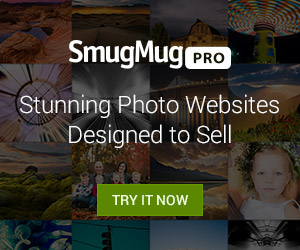 Distribution and Habitat
Cassiope tetragona has a widespread circumboreal distribution. It's a very common plant in Alaska, northern Canada, Scandinavia, and northern Russia.
White arctic mountain heather frequently grows in alpine tundra and on ridges.
Classification
| Rank | Scientific Name (Common Name) |
| --- | --- |
| Kingdom | Plantae (plantes, Planta, Vegetal, plants) |
| Subkingdom | Viridiplantae (green plants) |
| Infrakingdom | Streptophyta (land plants) |
| Superdivision | Embryophyta |
| Division | Tracheophyta (vascular plants, tracheophytes) |
| Subdivision | Spermatophytina (spermatophytes, seed plants, phanérogames) |
| Class | Magnoliopsida |
| Superorder | Asteranae |
| Order | Ericales |
| Family | Ericaceae (heaths, éricacées) |
| Genus | Cassiope D. Don (mountain heather, moss heather) |
| Species | Cassiope tetragona (white arctic mountain heather) |
| | Direct Children: |
| Variety | Cassiope tetragona var. saximontana (white arctic mountain heather) |
| Variety | Cassiope tetragona var. tetragona (white arctic mountain heather) |
References and Further Reading
Guidebook
Field Guide to Alaskan Wildflowers, Pratt, Verna E. pg 66 (mentioned under moss heather)
Classification and Taxonomy
C. tetragona (L.) D. Don Taxonomic Serial No.: 23535, ITIS Database
C. tetragona (L.) D. Don, white arctic mountain heather, USDA Database
Uses
C. tetragona (L.) D. Don, Native American Ethnobotany Database
Map and Distribution
C. tetragona (L.) D.Don Published in: Edinburgh New Philos. J. 17: 158 (1834), GBIF Database
Description and Information
C. tetragona : Arctic White Heather, Central Yukon Species Inventory Project
1. C. tetragona (Linnaeus) D. Don, Edinburgh New Philos. J. 17: 158. 1834., Flora of North America