Water arum
Calla palustris
Common Names
water arum
water-dragon
marsh calla
wild calla
squaw claw

Genus: Calla (callalily)
Family: Araceae (Arum family)
Order: Alismatales
Duration
Perennial
Uses
WARNING – POISONOUS – Uses section for information only (typically historical) – I take no responsibility for adverse effects from the use of any plant.
Calla palustris contains calcium oxalate, which acts as an oral irritant. It causes a burning sensation in the mouth, swelling, and difficulty swallowing. Because the flower is considered ornamental, it is very hazardous to dogs and cats when ingested.
---
Enjoying the content? Help keep this site running and support my creative work!
---
It is said that the calcium oxalate can be neutralized by drying and thoroughly cooking the plant. The root (or rhizome) is considered edible after drying and cooking. Like always, I never recommend eating a plant with toxic qualities such as this. Historically the root has been used by indigenous people as an orthopedic aid, respiratory aid, snake bite remedy, and as a poison (see the Native American Ethnobotany Database).
---
Affiliate link – I earn a commission if you shop through the link below at no additional cost to you (more info)
---
Alaska Stickers on Amazon
---
Identification
The water arum (Calla palustris) is a hermaphroditic plant that is pollinated by flies and other insects. The stem arises from a creeping rhizomatous root system near the surface. It has a few large basal leaves, from a 6-30 cm petiole. The blade is cordate (heart-shaped) and about 4-14 cm (1.5-6 in) wide, and only slightly longer. The inflorescence is typically a single, large, white spathe (sheathed bract) and spadix on a thick short stem (a subspecies exists with 2-3 spathes per plant, C. palustris forma polyspathacea). The spadix is usually light green early in the year and densely packed with small flowers, each with a green ovoid pistil with 6-9 stamens. The ellipsoid seeds ripen to a reddish or dark brown later in summer.
Distribution and Habitat
Water arum lives in both wet terrestrial or aquatic environments and acidic soils. It frequently grows from shallow depths on lake or pond shores and marshes. It's usually found in sunny or partially shaded areas.
Calla palustris is found across Alaska, Canada, the northeastern and upper midwest United States, and Eurasia. (detailed distribution map at NatureServe Explorer)
Classification
| Rank | Scientific Name (Common Name) |
| --- | --- |
| Kingdom | Plantae (Plants) |
| Subkingdom | Tracheobionta (Vascular plants) |
| Superdivision | Spermatophyta (Seed plants) |
| Division | Magnoliophyta (Flowering plants) |
| Class | Liliopsida (Monocotyledons) |
| Subclass | Arecidae |
| Order | Arales |
| Family | Araceae (Arum family) |
| Genus | Calla L. (callalily) |
| Species | Calla palustris L. (water arum) |
---
Affiliate link – I earn a commission if you shop through the link(s) below at no additional cost to you (more info)
---
References and Further Reading
Guidebook
Field Guide to Alaskan Wildflowers, Pratt, Verna E. pg 62
Classification, Taxonomy, and Distribution Maps
Calla palustris L. Taxonomic Serial No.: 42546, ITIS Database
Calla palustris L. water arum, USDA Database
Calla palustris Wild Calla, NatureServe Explorer
Toxicology
Jadhav DR, Gugloth R. Poisoning due to Arisaema triphyllum Ingestion. Indian J Crit Care Med 2019;23(5):242–243.
Calla palustris L., Native American Ethnobotany Database
Scientific Description
1. Calla palustris Linnaeus, Sp. Pl. 2: 968. 1753., Flora of North America
Other Descriptions and Information
Calla palustris – L., Plants for A Future
---
Affiliate link – I earn a commission if you shop through the link(s) below at no additional cost to you (more info)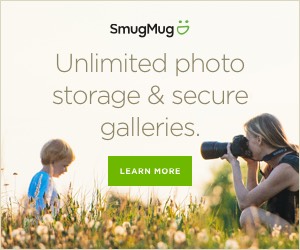 ---