Sweetflower Rockjasmine
Androsace chamaejasme ssp. lehmanniana
Common Names
Lehmann's rockjasmine
Rock jasmine
Sweetflower rockjasmine
Sweetflower rock jasmine
Sweet-flowered fairy candelabra
Sweet rock jasmine

*The officially listed common name by ITIS and the USDA is Lehmann's rockjasmine. Before researching the flower, I had never heard it called this. Even eFloras.org lists the common name as sweetflower rockjasmine (the parent species and other subspecies common name). Many sources do not even mention the name Lehmann's rockjasmine. Because of this, I am using the more common sweetflower rockjasmine here.
Synonyms
none
Subspecies of Androsace chamaejasme
Androsace chamaejasme ssp. andersonii
Androsace chamaejasme ssp. carinata (not found in Alaska)
Androsace chamaejasme ssp. lehmanniana (North American species)
Genus: Androsace
Family: Primulaceae
Order: Ericales
full classification
Duration – Growth Habitat
Perennial – Forb/herb
---
Enjoying the content? Help keep this site running and support my creative work!
---
Uses
For information only (typically historical) – I take no responsibility for adverse effects from the use of any plant.
I found no documentation for the use of Androsace chamaejasme ssp. lehmanniana. A rocky mountain subspecies of Androsace chamaejasme (Androsace chamaejasme ssp. carinata) has been used for various remedies such as relief from pain or inflammation, gastrointestinal disorders, to help with obesity, or help with irritated skin (USDA).
Identification and Information
Lehmann's rockjasmine, more commonly known as sweetflower rockjasmine, is a small, white or pink flowering plant with fused petals and a white ring around the center. It is a slender perennial that forms loose mats, growing from a taproot. The leaves lack petioles and grow in small, whorled rosettes that narrow up the stem. The leaves are distinctly ciliate with fine white hairs at the leaf margins. The stems (scapes) lack leaves but is sparsely hairy and stands 2-10 cm tall (1-4 inches). The inflorescence consists of 3-5 flowers attached via pedicel with 5 white or pink petals (petals turn pink with age). The petals are fused at the base with a yellow or pink ring. The flower looks similar to a forget-me-not. The calyx is bell or funnel-shaped, and the corolla tube is shorter than the calyx and contains 5 stamens.
---
Affiliate link – I earn a commission if you shop through the link below at no additional cost to you (more info)
---
Alaska Stickers on Amazon
---
Distribution and Habitat
Sweetflower rockjasmine (Androsace chamaejasme ssp. lehmanniana) exists only in North America, predominantly Alaska, western Canada, and a few Rocky Mountain states. The parent species Androsace chamaejasme has a much wider circumboreal distribution including Eurasia, including Italy, France, Spain, and Germany.
Sweetflower rockjasmine lives in rocky environments in full sun. It is frequently found in tundra, near rocky streams or river terraces, and in alpine tundra or cliffsides.
---
Affiliate link – I earn a commission if you shop through the link(s) below at no additional cost to you (more info)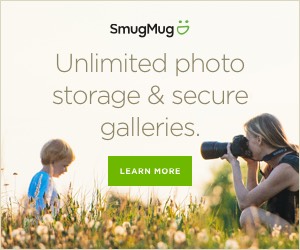 ---
Classification
| Rank | Scientific Name (Common Name) |
| --- | --- |
| Kingdom | Plantae (plantes, Planta, Vegetal, plants) |
| Subkingdom | Viridiplantae (green plants) |
| Infrakingdom | Streptophyta (land plants) |
| Superdivision | Embryophyta |
| Division | Tracheophyta (vascular plants, tracheophytes) |
| Subdivision | Spermatophytina (spermatophytes, seed plants, phanérogames) |
| Class | Magnoliopsida |
| Superorder | Asteranae |
| Order | Ericales |
| Family | Primulaceae (primroses, primevères) |
| Genus | Androsace L. (rock-jasmine) |
| Species | Androsace chamaejasme Wulfen ex Host (sweetflower rockjasmine) |
| Subspecies | Androsace chamaejasme ssp. lehmanniana Hulten (Lehmann's rockjasmine) |
From the Integrated Taxonomic Information System (ITIS Database)
---
Affiliate link – I earn a commission if you shop through the link(s) below at no additional cost to you (more info)
---
References and Further Reading
Classification and Taxonomy
Androsace chamaejasme ssp. lehmanniana (Spreng.) Hultén Taxonomic Serial No.: 184552, ITIS Database
Androsace chamaejasme Wulfen ssp. lehmanniana (Spreng.) Hultén Lehmann's rockjasmine, USDA Database
Uses
Sweetflower Rock Jasmine (Androsace chamaejasme ssp. carinata), USDA and U.S. Forest Service
Map and Distribution
Androsace chamaejasme subsp. lehmanniana (Spreng.) Hultén, GBIF
Description and Information
Sweet-flower Rock-jasmine – Androsace chamaejasme, Montana Field Guides
Androsace chamaejasme Wulfen subsp. andersonii (Hultén) Hultén, Flora of the Canadian Arctic Archipelago
1a. Androsace chamaejasme Wulfen ex Host subsp. lehmanniana (Sprengel) Hultén, Fl. Alaska Yukon. 8: 1280. 1948., Flora of North America