Alaska Wildflowers | Purple/Blue
Star Gentian
Swertia perennis
Common Names
alpinebog swertia
star gentian
felwort
star swertia
Synonyms
Swertia perennis var. obtusa
Subspecies
none
Genus: Swertia (felwort)
Family: Gentianaceae
Order: Gentianales
full classification
Duration – Growth Habit
Perennial – Forb/herb
---
Enjoying the content? Help keep this site running and support my creative work!
---
Identification and Information
---
Affiliate link – I earn a commission if you shop through the link below at no additional cost to you (more info)
---
Alaska Stickers on Amazon
---
Swertia perennis is a 60-100 cm tall purple or blue flowering plant that grows from a short, blackish rhizome. The stems are erect. The lower and basal leaves are alternate, oblong to elliptic (spoon-shaped) and 8-17 cm long with a flattened petiole. The mid-upper stem leaves are opposite, connate (lower lobes are united), and lance-shaped, on a short petiole.
The inflorescence is a thyrse (multi-branched panicle) with many flowers. The flowers grow from 2-3.5 cm long pedicels. The Calyx lobes are narrowly lanceolate, 8-10 mm long. The calyx is composed of 4-5 narrow, pointed sepals and a pale blue to purple corolla. There are 2 nectaries per corolla lobe. The stamens have 6-8mm long filaments and blue, ellipsoid anthers.
Uses
For information only (typically historical) – I take no responsibility for adverse effects from the use of any plant.
I found no record of food or medicinal uses for S. perennis. However, other similar species in the Gentian family (felwort) have a long history of medicinal use for digestive disorders and to stimulate the appetite (see Gentianella amarella, and G. acaulis). Another species in the Swertia genus (S. chirayita), found in the Himalayas is used as a popular traditional medicine to treat liver disorders, malaria, diabetes, and even treat fever (Kumar, 2016). It is odd that with such a long history of use of plants in the same family, and even genus in Eurasia, there are no documented uses of S. perennis, especially since it has a similar chemical make-up as others in the family.
---
Affiliate link – I earn a commission if you shop through the link(s) below at no additional cost to you (more info)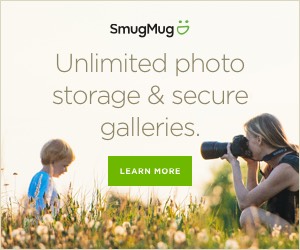 ---
Distribution and Habitat
Star gentian (felwort) is widely distributed across the northern hemisphere. In North America, it lives only in the Rocky Mountain states of the USA westward, including the Yukon and British Columbia. It is widely distributed in the European peninsula and is found in Siberia, China, and Japan. There are a few isolated specimens reported in Africa as well.
In Alaska, star gentian is not typically found north of the Alaska Range. There is only one listed specimen north of the range in the GBIF database and in the Tangle Lakes/Alaska Highway area (63° N) in the Alaska Range in the Arctos database. The specimens I photographed for this article were actually photographed in Fairbanks (65° N), so it may live sporadically at higher latitudes.
Swertia perennis grows primarily in wetlands and wet meadows.
Classification
| Rank | Scientific Name (Common Name) |
| --- | --- |
| Kingdom | Plantae (plantes, Planta, Vegetal, plants) |
| Subkingdom | Viridiplantae (green plants) |
| Infrakingdom | Streptophyta (land plants) |
| Superdivision | Embryophyta |
| Division | Tracheophyta (vascular plants, tracheophytes) |
| Subdivision | Spermatophytina (spermatophytes, seed plants, phanérogames) |
| Class | Magnoliopsida |
| Superorder | Asteranae |
| Order | Gentianales |
| Family | Gentianaceae (gentians, gentianes) |
| Genus | Swertia L. (felwort) |
| Species | Swertia perennis L. (alpinebog swertia, star gentian, felwort) |
---
Affiliate link – I earn a commission if you shop through the link(s) below at no additional cost to you (more info)
---
References and Further Reading
Guidebook
Field Guide to Alaskan Wildflowers, Pratt, Verna E. pg 10
Classification and Taxonomy
S. perennis L., Taxonomic Serial No.: 30118, ITIS Database
S. perennis L., felwort, USDA Database
Map and Distribution
S. perennis L., GBIF Database
S. perennis Felwort, NatureServe Explorer
S. perennis, Arctos Database
Description and Information
8. S. perennis Linnaeus, Sp. Pl. 1: 226. 1753., Flora of China (eFloras.org)