Alaska Wildflowers | Pink | Purple
Scamman's oxytrope
Oxytropis scammaniana
Common Names
Scamman's locoweed
Scamman's oxytrope
Synonyms
none
Subspecies
none
Genus: Oxytropis
Family: Fabaceae (peas, legumes)
Order: Fabales
full classification
Duration – Growth Habit
Perennial – Forb/herb
---
Enjoying the content? Help keep this site running and support my creative work!
---
Identification and Information
Scamman's Oxytrope is a perennial herb that grows from a taproot covered in straw-colored stipules (look like leaf stalks). The leaves are basal and pinnately compound, 2-9 cm (0.75-3.5 inches) long, with 9-13 lanceolate to elliptic leaflets. The leaflet margins are often curled and can have black or white hairs, or be glabrous.
The flowering stems are 2-10 cm long (about the same length or slightly longer than the leaves), and terminate at a raceme of 1-5 (sometimes more, most frequently 3) purple, bluish, or pink flowers. The flowers are bilaterally symmetric with a bell-shaped calyx (sepals) that encapsulate the base of the purple, tube-shaped corolla and are covered in black hairs. The corolla is composed of three petals, the lowest being pointed, the hood much larger and rounded, often white in the middle with purple veins. The fruits are 11-18mm long pods, also covered in black hairs.
---
Affiliate link – I earn a commission if you shop through the link below at no additional cost to you (more info)
---
Alaska Stickers on Amazon
---
Uses
For information only (typically historical) – I take no responsibility for adverse effects from the use of any plant.
No food of medicinal uses was found. It may be toxic, at least if eaten in large quantities. Like other locoweeds, it contains swainsonine, an indolizidine alkaloid that is known to be poisonous to people and livestock. Its use is being investigated as a potential chemotherapy drug (Swainsonine: Wiki).
---
Affiliate link – I earn a commission if you shop through the link(s) below at no additional cost to you (more info)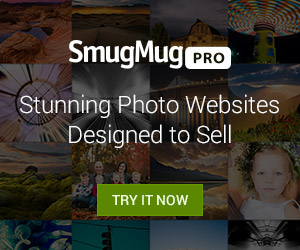 ---
Distribution and Habitat
Scamman's oxytrope is primarily found in Alaska and eastern Yukon. It also lives in a few isolated spots in northern British Columbia. There are very few instances found in the Northwest Territories and, according to GBIF, a single instance on the Russian territory of Wrangel Island in the Arctic Ocean (not included in map).
Oxytropis scammaniana tends to live in dry and rocky areas like slopes and ridges in alpine areas and tundra. (The ecological Atlas of Denali's Flora states that it lives in moist and wet areas including snowbeds, but this does not agree with all other sources I found or my own observation, but I thought it worth mentioning as it may live in a variety of habitats).
Classification
| Rank | Scientific Name (Common Name) |
| --- | --- |
| Kingdom | Plantae (plantes, Planta, Vegetal, plants) |
| Subkingdom | Viridiplantae (green plants) |
| Infrakingdom | Streptophyta (land plants) |
| Superdivision | Embryophyta |
| Division | Tracheophyta (vascular plants, tracheophytes) |
| Subdivision | Spermatophytina (spermatophytes, seed plants, phanérogames) |
| Class | Magnoliopsida |
| Superorder | Rosanae |
| Order | Fabales |
| Family | Fabaceae (peas, legumes) |
| Genus | Oxytropis DC. (locoweed, crazyweed) |
| Species | Oxytropis scammaniana Hultén (Scamman's oxytrope) |
---
Affiliate link – I earn a commission if you shop through the link(s) below at no additional cost to you (more info)
---
References and Further Reading
Classification and Taxonomy
O. scammaniana Hultén Taxonomic Serial No.: 26181, ITIS Database
Uses (Toxicity)
O. scammaniana (Scamman's oxytrope), Ecological Atlas of Denali's Flora
Swainsonine, Wikipedia
Map and Distribution
O. scammaniana Hultén Published in: Ark. Bot. 33B(1): 4 (1947), GBIF Database
Description and Information
O. scammaniana Hultén, E-Flora BC: Electronic Atlas of the Flora of British Columbia