Purple-haired groundsel
Tephroseris frigida
Common Names
arctic butterweed
arctic groundsel
dark purple groundsel
purple-haired groundsel
Synonyms
Senecio frigidus
Senecio atropurpureus ssp. frigidus
Tephroseris atropurpurea ssp. frigida
Senecio atropurpureus var. ulmeri
Subspecies
none
Genus: Tephroseris
Family: Asteraceae
Order: Asterales
full classification
Duration – Growth Habit
Perennial – Forb/herb
---
Enjoying the content? Help keep this site running and support my creative work!
---
Identification and Information
Purple-haired groundsel is a yellow-flowering perennial herb that grows from a fibrous rhizome (no caudex present). The aerial stems are erect and solitary and often covered in short, dense purple or brown hairs.
The plant has both basal and cauline leaves that may or may not have pedicels, although the basal leaves often wither before flowering. The basal leaf blades are entire, ovate, oblanceolate, or egg-shaped, and are 1-11 cm long. The basal leaves are spreading while the leaves on the stem are smaller and often appressed (growing more up against the stem). The leaves will often have a moderately dense, fine white wool.
The flowering stems are solitary and the inflorescence is a solitary head with both ray and disk florets (although the ray florets develop later). The outer involucral bract is green with a red tinge on the edges, especially as the flower matures. The bract is 7-12 mm tall, also has purple hairs like the stem, and is lance-oblong.
The flowers are yellow and radially symmetric. When present, there are 7-14 (up to 21) ray florets (which may not be present, especially early in the season), that are most often found in numbers of 8, 13, or 21. There are 30-50 smaller disk florets with 5 lobes. The flowers have 5 yellow stamens with yellow anthers and an inferior ovary with 2 styles.
---
Affiliate link – I earn a commission if you shop through the link below at no additional cost to you (more info)
---
Alaska Stickers on Amazon
---
Uses
For information only (typically historical) – I take no responsibility for adverse effects from the use of any plant.
There are no known uses of Tephroseris frigida or other species in the Tephroseris genus. However, there is a long list of traditional uses of other groundsels, particularly in the Senecio genus, everything from external use for infected sores, as a laxative, to treatment for a "cold" in the kidneys. There are no scientific studies to back up any medicinal use, and many groundsels are known to be poisonous to people and animals, containing pyrrolizidine alkaloids that affect both the liver and nervous system.
---
Affiliate link – I earn a commission if you shop through the link(s) below at no additional cost to you (more info)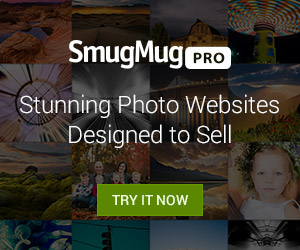 ---
Distribution and Habitat
Tephroseris frigida is native to Alaska, Yukon, Northwest Territories, Nunavut, British Columbia, and Siberia.
The plant grows in wet soils and can be found in moist meadows, on the margins of lakes and ponds, marshes, or along streams as well as in peaty tundra.
Classification
| Rank | Scientific Name (Common Name) |
| --- | --- |
| Kingdom | Plantae (plantes, Planta, Vegetal, plants) |
| Subkingdom | Viridiplantae (green plants) |
| Infrakingdom | Streptophyta (land plants) |
| Superdivision | Embryophyta |
| Division | Tracheophyta (vascular plants, tracheophytes) |
| Subdivision | Spermatophytina (spermatophytes, seed plants, phanérogames) |
| Class | Magnoliopsida |
| Superorder | Asteraceae |
| Order | Asterales |
| Family | Asteraceae (sunflowers, tournesols) |
| Genus | Tephroseris (groundsel) |
| Species | Tephroseris frigida (purple-flowered groundsel) |
---
Affiliate link – I earn a commission if you shop through the link(s) below at no additional cost to you (more info)
---
References and Further Reading
Classification and Taxonomy
T. frigida (Richardson) Holub Taxonomic Serial No.: 780532, ITIS Database
T. atropurpurea (Ledeb.) Holub ssp. frigida (Richardson) Á. Löve & D. Löve, USDA Database
Uses and Toxicity
search string: senecio, Native American Ethnobotany Database
search string: groundsel, Native American Ethnobotany Database
Groundsels and Livestock Poisoning, New Mexico State University Livestock & Range Publications
Map and Distribution
T. frigida (Richards.) Holub Published in: Holub. In: Folia Geobot. Phytotax., 8(2): 173. (1973)., GBIF Database
Description and Information
T. frigida (Richardson) Holub, Folia Geobot. Phytotax. 8: 173. 1973., Flora of North America
T. frigida (Richardson) Holub. purple-haired groundsel, Electronic Atlas of the Flora of British Columbia
T. frigida (Richardson) Holub Asteraceae (Compositae), Daisy family. Published in Folia Geobot. Phytotax. 8, 2: 173. 1973., Flora of the Canadian Arctic Archipelago