Purple bittercress
Cardamine purpurea
Common Names
bittercress
purple bittercress
purple cress
Synonyms
Cardamine purpurea var. purpurea
Cardamine purpurea var. albiflora
Subspecies
none
Genus: Cardamine
Family: Brassicaceae
Order: Brassicales
full classification
Duration – Growth Habit
Perennial – Forb/herb
---
Enjoying the content? Help keep this site running and support my creative work!
---
Identification and Information
Purple bittercress (bittercress, purplecress, purple cress) is a small, purple-flowing perennial herb. It grows from long, 1-3mm thick vertical rhizomes. The erect stems (may have several or be single-stemmed) are unbranched and 3-15 cm (1-6 inches) tall. The stems are often slightly hairy, especially higher up. Basal leaves are pinnately compound, often with 3 (up to 5, rarely 1) rounded leaves (terminal leaf on the stalk is the largest). The leaves are dark green, glossy on the top, and often have small fine hairs at the margins. There are often fewer (1-3) and smaller compound cauline (stem) leaves. Cauline leaves are often compound and may be petiolate or sessile.
The inflorescence is a raceme (terminal cluster) with many densely packed flowers. The flowers have 4 petals that can be light or deep purple, to pink, and sometimes white, but usually with darker purple veins. The petals are narrower at the base (obovate), 5-7 mm long, and 3-5 mm wide. The flowers also have 4 smaller, ovate sepals, 2 pairs of filaments and an oblong anther.
---
Affiliate link – I earn a commission if you shop through the link below at no additional cost to you (more info)
---
Alaska Stickers on Amazon
---
Uses
For information only (typically historical) – I take no responsibility for adverse effects from the use of any plant.
While I found no primary sources for uses of the species Purple bittercress (Cardamine purpurea), it is a member of the Brassicaceae (mustard) family, whose leaves can be used in salads. Other seeds in the genus Cardamine are eaten to aid in digestion (although may be posionous in large quantities). A few secondary sources do make mention of the edibility of the leaves and seeds (Pratt, CDHS) for C. purpurea.
Distribution and Habitat
Cardamine purpurea is primarily found in Alaska and the Yukon Territory. There are a few instances of it appearing near the eastern coast of Siberia (it is very widespread near the West Coast of Alaska near the Bering Strait and St. Lawrence Island.
Purple bittercress is often found in wet alpine meadows and alpine tundra or near riverbeds in sun. It's occasionally found in woodlands with moist soils.
---
Affiliate link – I earn a commission if you shop through the link(s) below at no additional cost to you (more info)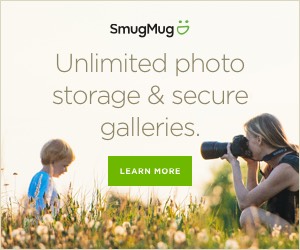 ---
Classification
| Rank | Scientific Name (Common Name) |
| --- | --- |
| Kingdom | Plantae (plantes, Planta, Vegetal, plants) |
| Subkingdom | Viridiplantae (green plants) |
| Infrakingdom | Streptophyta (land plants) |
| Superdivision | Embryophyta |
| Division | Tracheophyta (vascular plants, tracheophytes) |
| Subdivision | Spermatophytina (spermatophytes, seed plants, phanérogames) |
| Class | Magnoliopsida |
| Superorder | Rosanae |
| Order | Brassicales |
| Family | Brassicaceae (mustards, moutardes, crucifers) |
| Genus | Cardamine L. (bittercress) |
| Species | Cardamine purpurea Cham. & Schltdl. (purple bittercress) |
---
Affiliate link – I earn a commission if you shop through the link(s) below at no additional cost to you (more info)
---
References and Further Reading
Guidebook
Field Guide to Alaskan Wildflowers, Pratt, Verna E. pg 2
Classification and Taxonomy
Cardamine purpurea Cham. & Schltdl. Taxonomic Serial No.: 22809, ITIS Database
Cardamine purpurea Cham. & Schltdl. purple bittercress, USDA Database
Uses
Cardamine purpurea Cham. & Schlecht., Circle District Historical Society
Map and Distribution
Cardamine purpurea Cham. & Schltdl., GBIF
Description and Information
Cardamine purpurea Chamisso & Schlechtendal, Linnaea. 1: 20. 1826., Flora of North America