This website is reader-supported. I may earn an affiliate commission at no cost to you if you purchase using the links below. (more info)

Pretty Jacob's Ladder
Polemonium pulcherrimum
Common Names
beautiful Jacob's ladder
pretty Jacob's ladder
showy Jacob's ladder
skunkleaf polemonium
Synonyms
none
Subspecies
P. pulcherrimum ssp. delicatum
P. pulcherrimum ssp. lindleyi
P. pulcherrimum ssp. pulcherrimum
Genus: Polemonium (Jacob's ladder)
Family: Polemoniaceae (phlox)
Order: Ericales
full classification
Duration – Growth Habit
Perennial – Forb/herb
Identification and Information
Pretty Jacob's ladder (frequently called showy Jacob's ladder or beautiful Jacob's ladder) is a blue or purple-flowering perennial herb that grows from a taproot and branched rhizome. There are three currently accepted subspecies, two of which are found in Alaska (P. pulcherrimum ssp. lindleyi and P. pulcherrimum ssp. pulcherrimum are found in Alaska, P. pulcherrimum ssp. delicatum is only found in the American Southwest). The plant can grow up to 50 cm (20 inches) tall, although the pulcherrimum variety that is found in Alaska is typically shorter than 20 cm (8 inches). The main differences between varieties are size and leaflet size.
The plant is hairy with several stems. The leaves are green, alternate, pinnately divided, and mostly basal. Leaves on the stems are fewer and smaller than the basal leaves. Leaves are composed of up to14 pairs of ovate to ovate-lanceolate leaflets, 2-5 mm long (sometimes larger but under 1 cm) and 5mm wide.
The terminal inflorescence is a cyme of a few to several flowers with one flower on the main stem and others attached via pedicels that are typically longer than the corolla tube. The flowers are asexual containing both stamens and ovary. Each flower has a calyx (sepals) that is 5-lobed and united, 4-6 mm long. When in fruit, the capsule is contained within the calyx. The corolla is composed of 5 united blue or purple petals with a yellow bell or "eye" in the center. The corolla tube is about 7-12 mm long. Each flower has 5 stamens (with white filaments and anthers) attached to the base of the corolla tube. The ovary is superior and the pistil is just slightly longer than the stamens.
Uses
For information only (typically historical) – I take no responsibility for adverse effects from the use of any plant.
The Thompson (Nlaka'pamux, Ntlakyapamuk) Native American tribe of British Columbia has used the plant as a dermatological aid.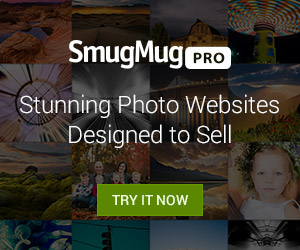 Distribution and Habitat
Pretty Jacob's ladder is widely distributed across western North America and eastern Siberia. A few isolated specimens are reported in the GBIF database but are not found elsewhere. This includes Mexico, Illinois, Iowa, West Virginia, and Connecticut.
P. pulcherrimum can be found in tundra, alpine and subalpine terrain, roadsides, and grassy areas, typically in sandy or gravelly soils. It lives in both shady and sunny areas.
Classification
| Rank | Scientific Name (Common Name) |
| --- | --- |
| Kingdom | Plantae (plantes, Planta, Vegetal, plants) |
| Subkingdom | Viridiplantae (green plants) |
| Infrakingdom | Streptophyta (land plants) |
| Superdivision | Embryophyta |
| Division | Tracheophyta (vascular plants, tracheophytes) |
| Subdivision | Spermatophytina (spermatophytes, seed plants, phanérogames) |
| Class | Magnoliopsida |
| Superorder | Asteranae |
| Order | Ericales |
| Family | Polemoniaceae (phlox) |
| Genus | Polemonium L. (Jacob's-ladder) |
| Species | Polemonium pulcherrimum (skunkleaf polemonium, pretty Jacob's-ladder) |
| | Direct Children: |
| Subspecies | P. pulcherrimum ssp. delicatum (beautiful Jacob's-ladder, skunkweed Jacob's-ladder) |
| Subspecies | P. pulcherrimum ssp. lindleyi (Jacob's-ladder) |
| Subspecies | P. pulcherrimum ssp. pulcherrimum (pretty Jacob's-ladder) |
References and Further Reading
Guidebook
Field Guide to Alaskan Wildflowers, Pratt, Verna E. pg. 4
Classification and Taxonomy
P. pulcherrimum Hook. Taxonomic Serial No.: 31023, ITIS Database
P. pulcherrimum Hook. Jacob's-ladder, USDA Database
Uses
P. pulcherrimum ssp. lindleyi (Wherry) V. Grant, Native American Ethnobotany Database
Map and Distribution
P. pulcherrimum Hook. Published in: Bot. Mag. 57: t. 2979 (1830), GBIF Database
P. pulcherrimum Showy Jacob's-ladder, NatureServe Explorer
Description and Information
P. pulcherrimum showy polemonium, Burke Herbarium Image Collection: University of Washington
Showy Polemonium, Showy Jacob's-ladder, Jacob's-ladder, Skunk-leaved Polemonium, Paul Slichter – science.halleyhosting.com
P. pulcherrimum : Showy Jacob's-ladder, Central Yukon Species Inventory Project