This website is reader-supported. I may earn an affiliate commission at no cost to you if you purchase using the links below. (more info)

Pincushion plant
Diapensia lapponica
Common Names
pincushion plant
Lapland diapensia
Synonyms
Diapensia lapponica var. lapponica
Subspecies
none

There are no currently accepted subspecies of D. lapponica by the Integrated Taxonomic Information System. However, many other sources list D. lapponica var. lapponica as a subspecies, which is now considered the same species D. lapponica, as well as Diapensia lapponica ssp. obovata, which is now accepted as a separate species, D. obovata.
Genus: Diapensia
Family: Diapensiaceae
Order: Ericales
full classification
Duration – Growth Habit
Perennial – Subshrub
Identification and Information
Diapensia lapponica, officially named the pincushion plant (although possibly more commonly called Lapland diapensia) is a cushion forming perennial subshrub, often found in arctic tundra or alpine environments. The plants form rounded tussock, about 3-8 cm (1-3 inches) high. It grows from a pale-brown root. The basal leaves are evergreen and very dense (forming a mat) growing in compact whorls. Leaves are 7-15 mm, oblong-ovate in shape with narrowly revolute margins (curled edges). The leaves (and mat) look very similar to that of the alpine azalea and the two may be difficult to distinguish when not in bloom, especially since they live in similar environments.
Although not currently accepted as a separate subspecies, the earlier considered subspecies D. lapponica var. lapponica has longer, spatulate leaves. This variation is most often found in eastern Canada and New England.
The flowers grow from 20-50 mm tall pedicels. The flowering stems do not have leaves, although there are unconfirmed reports of specimens with leaves on the stems. The 5 yellowish-green sepals are subtended by 3 light green to reddish involucral bracts. The petals are 5-lobed, fused at the base (for half the length of the petal), white or cream-colored (sometimes pinkish), and form a somewhat cup-shaped flower. Flowers are perfect (bisexual). Each flower has 5 stamens with yellow anthers. The stamen filaments are glabrous (free from hair). The ovary is superior with a single stigma and style. The fruit is a stalked, dry capsule, 4-6 mm in diameter with a persisting calyx (sepals) and forms 25-130 seeds.
Uses
For information only (typically historical) – I take no responsibility for adverse effects from the use of any plant.
I found no food or medicinal uses for D. lapponica. It is often desired for gardening, but very difficult to cultivate in non-alpine regions.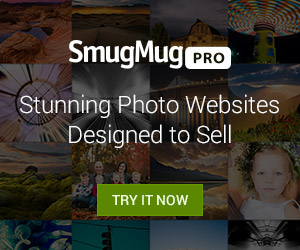 Distribution and Habitat
The pincushion plant (D. lapponica) is widely distributed in the northern hemisphere. It is widely prevalent in Alaska, Scandanavia, Siberia, Japan, northern Iceland, the Greenland coast, and far north-eastern Canada. It is considered imperiled or critically imperiled in some New England States as well as Ontario and Manitoba. The plant is very isolated in the UK, located in only one location in Scotland near Glenfinnan.
D. lapponica lives in alpine, subalpine, and alpine tundra environments, preferring acidic and gravelly soil. It is often found on rocky summits and cliff faces.
Classification
| Rank | Scientific Name (Common Name) |
| --- | --- |
| Kingdom | Plantae (plantes, Planta, Vegetal, plants) |
| Subkingdom | Viridiplantae (green plants) |
| Infrakingdom | Streptophyta (land plants) |
| Superdivision | Embryophyta |
| Division | Tracheophyta (vascular plants, tracheophytes) |
| Subdivision | Spermatophytina (spermatophytes, seed plants, phanérogames) |
| Class | Magnoliopsida |
| Superorder | Asteranae |
| Order | Ericales |
| Family | Diapensiaceae (diapensias) |
| Genus | Diapensia L. (pincushion plant) |
| Species | D. lapponica L. (pincushion plant) |
References and Further Reading
Guidebook
Field Guide to Alaskan Wildflowers, Pratt, Verna E. pg 73
Classification and Taxonomy
D. lapponica L., Taxonomic Serial No.: 23792, ITIS Database
Map and Distribution
D. lapponica L. Published in: L. In: Sp. Pl. 141. (1753)., GBIF Database
D. lapponica, NatureServe Explorer
Description and Information
1. D. lapponica Linnaeus, Sp. Pl. 1: 141. 1753., Flora of North America
D. lapponica L. subsp. lapponica, Flora of the Canadian Arctic Archipelago
D. lapponica , Central Yukon Species Inventory Project