Pasqueflower
Anemone patens var. multifida
Common Names
blue tulip
cutleaf anemone (ITIS official common name)
lion's beard
pasqueflower
prairie-smike
prairie-crocus
pulsatille
spring crocus
wild crocus
Synonyms
Pulsatilla patens ssp. multifida
Anemone ludoviciana
Anemone nuttalliana
Pulsatilla hirsutissima
Pulsatilla ludoviciana
Pulsatilla nuttalliana
Pulsatilla patens ssp. hirsutissima
Anemone patens var. nuttalliana
Anemone patens var. wolfgangiana
Subspecies
none
Genus: Anemone
Family: Ranunculaceae (buttercups)
Order: Ranunculales
Duration – Growth Habit
Perennial – Forb/herb
---
Enjoying the content? Help keep this site running and support my creative work!
---
Identification and Information
Anemone patens var. multifida is a purple-flowering perennial herb that grows from fibrous roots and a branching caudex. It has underground, vertical stems extending from the caudex. The wide aerial stems are erect or spreading. The leaves are mainly basal in a rosette of 5-8 erect, compound leaves that die annually. The leaves have 5-10 cm long petioles. The leaf blades are 20-40 mm long. Leaves and petioles are covered in silky white hairs
The flowering stem is taller than the leaves, growing up to 17 inches tall, and is also hairy. The flower is solitary with 3 1-tiered involucral bracts. Sometimes the flower stem is elongated, separating the involucral bract from the flower. The flower has no petals but has 5-8 blue to purple sepals (2-4 cm long) that resemble petals. The sepals sit atop a hairy peduncle. Each flower has 150-200 yellow stamens with yellow anthers. The pistil in the center of the stamens is a bundle of styles 2-3 mm long.
---
Affiliate link – I earn a commission if you shop through the link below at no additional cost to you (more info)
---
Alaska Stickers on Amazon
---
Uses
For information only (typically historical) – I take no responsibility for adverse effects from the use of any plant.
The pasqueflower is considered highly poisonous!
Native Americans used small amounts of dried leaves as a tea to treat rheumatism and then pressed leaves as a topical treatment. Wool from the seed heads or the leaves was used in the nostril for nosebleeds. It was burned and inhaled for headaches or lung colds. It has also been used to cause abortions. I've found no sources confirming the efficacy of these treatments, although it's worth noting that all of these remedies are using forms of the dried plant, not living or fresh. Once the plant dies the harmful protoanemonin compound breaks down.
Flowers in the buttercup family, including Anemone patens, contain protoanemonin. This oil irritant, most highly concentrated in the roots, is not absorbed in the gastrointestinal tract and results in irritation throughout, including the oral cavity. It can cause oral irritation, hypersalivation, diarrhea, nausea, vomiting, dizziness, depression, acute hepatitis, jaundice, or even paralysis. It is a known poison to livestock as well.
---
Affiliate link – I earn a commission if you shop through the link(s) below at no additional cost to you (more info)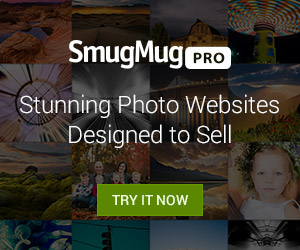 ---
Distribution and Habitat
Anemone patens var. multifida is widely distributed across North America. It is found primarily in the upper midwest and Rocky Mountain states in the US and Alaska, as well as southern and western Canada.
The pasqueflower is one of the earliest flowering plants in spring. It is frequently found in prairies, open woods, or open slopes. It typically lives in gravelly or sandy soil or in soils with low organic content.
Classification
| Rank | Scientific Name (Common Name) |
| --- | --- |
| Kingdom | Plantae (plantes, Planta, Vegetal, plants) |
| Subkingdom | Viridiplantae (green plants) |
| Infrakingdom | Streptophyta (land plants) |
| Superdivision | Embryophyta |
| Division | Tracheophyta (vascular plants, tracheophytes) |
| Subdivision | Spermatophytina (spermatophytes, seed plants, phanérogames) |
| Class | Magnoliopsida |
| Superorder | Ranunculanae |
| Order | Ranunculales |
| Family | Ranunculaceae (buttercups, boutons d'or, crowfoot) |
| Genus | Anemone L. (anemone) |
| Species | Anemone patens L. (eastern pasqueflower) |
| Variety | Anemone patens var. multifida Pritz. (cutleaf anemone) |
---
Affiliate link – I earn a commission if you shop through the link(s) below at no additional cost to you (more info)
---
References and Further Reading
Guidebook
Field Guide to Alaskan Wildflowers, Pratt, Verna E. pg 5
Classification and Taxonomy
Pulsatilla patens (L.) Mill. ssp. multifida (Pritz.) Zamels cutleaf anemone, USDA Database
A. patens var. multifida Pritz. Taxonomic Serial No.: 532147, ITIS Database
Uses and Toxicity
Search String: pulsatilla patens – Native American Ethnobotony Database
Protoanemonin, Science Direct
Buttercup – Colorado State University Guide to Poisonous Plants
Map and Distribution
A. patens var. multifida Pritz. Published in: Pritz. In: Linnaea 15: 581. (1841)., GBIF Database
Description and Information
Pasqueflower – Plant of the Week, USDA & U.S. Forest Service
2a. A. patens var. multifida Pritzel, Linnaea. 15: 581. 1841., Flora of North America
A. patens (L.) Mill. var. multifida Pritz., Flora of the Canadian Arctic Archipelago