Oeder's Lousewort
Pedicularis oederi
Common Names
Crimson-tipped lousewort
Oeder's fernweed
Oeder's lousewort
Synonyms
Pedicularis versicolor
Subspecies
none
Genus: Pedicularis
Family: Orobanchaceae
Order: Lamiales
full classification
Duration – Growth Habit
Perennial – Forb/herb
---
Enjoying the content? Help keep this site running and support my creative work!
---
Identification and Information
Oeder's lousewort is a yellow-flowering perennial herb that stands 5-20 cm (2-8 inches) tall. It grows from a spindle-shaped root. The stem is scapelike, brownish-purple to green, and can be wooly or glabrous. The leaves are petiole, fern-like, and mostly (sometimes completely) basal. The leaf blade is linear-lanceolate to linear, sometimes slightly hairy, and deeply pinnate. Cauline leaves are alternate and smaller than the basal leaves if present.
The inflorescence is a multi-flowered cluster of sometimes just a few to over 20 flowers. Bracts are present, leaflike linear-lanceolate to linear, shorter than the flowers, and often woolly. Sepals are 5-lobed and also pubescent. The corolla (petals) is yellow, with a hood (upper lip) that is arched, often crimson, brownish-red, or purple, and about 15-25 mm long. The lower lip is shorter, 5-7 mm long, and 3-lobed with the middle (bottom) lobe is rounded and smaller than the two lateral lobes. The flower has 2 pairs of 2 stamens.
The flowers look very similar to those of Labrador lousewort (P. labradorica). However, P. labradorica is typically branched as where Pedicularis oederi is single-stemmed, often with a thicker stem.
---
Affiliate link – I earn a commission if you shop through the link below at no additional cost to you (more info)
---
Alaska Stickers on Amazon
---
Uses
For information only (typically historical) – I take no responsibility for adverse effects from the use of any plant.
Plant contains poisonous glycosides and is not edible (nor do animals eat them). I found no primary sources of use for food or medicine. The Central Yukon Species Inventory Project (CYSIP) lists a medicinal use with an infusion of water to act as a sedative or muscle relaxant, and that it has been used as an antiseptic.
Distribution and Habitat
Oeder's lousewort (Pedicularis oederi) is widely distributed across the northern hemisphere in Europe, Asia, and North America. In North America, it is found in Alaska, the Yukon Territory, Northwest Territories, British Columbia, Alberta, Montana, and Wyoming. NatureServe Explorer lists it as vulnerable in Montana and critically imperiled in Wyoming and Alberta.
P. oederi is frequently found in alpine meadows, tundra, or grassy slopes, often in moist or poorly drained soil.
---
Affiliate link – I earn a commission if you shop through the link(s) below at no additional cost to you (more info)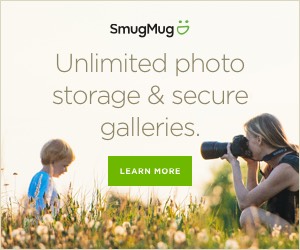 ---
Classification
| Rank | Scientific Name (Common Name) |
| --- | --- |
| Kingdom | Plantae (plantes, Planta, Vegetal, plants) |
| Subkingdom | Viridiplantae (green plants) |
| Infrakingdom | Streptophyta (land plants) |
| Superdivision | Embryophyta |
| Division | Tracheophyta (vascular plants, tracheophytes) |
| Subdivision | Spermatophytina (spermatophytes, seed plants, phanérogames) |
| Class | Magnoliopsida |
| Superorder | Asteranae |
| Order | Lamiales |
| Family | Orobanchaceae (broomrape) |
| Genus | Pedicularis L. (lousewort) |
| Species | Pedicularis oederi Vahl ex Hornem. (Oeder's lousewort) |
---
Affiliate link – I earn a commission if you shop through the link(s) below at no additional cost to you (more info)
---
References and Further Reading
Guidebook
Field Guide to Alaskan Wildflowers, Pratt, Verna E. pg. 32
Classification and Taxonomy
Pedicularis oederi Vahl ex Hornem., Taxonomic Serial No.: 33356, ITIS Database
Pedicularis oederi Vahl ex Hornem. Oeder's lousewort, USDA Database
Uses
Pedicularis oederi : Oeder's Lousewort, Central Yukon Species Inventory Project
Map and Distribution
Pedicularis oederi, Oeder's Lousewort, NatureServe Explorer
Pedicularis oederi Vahl, GBIF
Description and Information
Pedicularis oederi : Oeder's Lousewort, Central Yukon Species Inventory Project
308. Pedicularis oederi Vahl ex Hornemann, Fors. oecon. Plantel. ed. 2. 580. 1806., Flora of China