Narcissus anemone
Anemone narcissiflora
Common Names
narcissus anemone
narcissus-flowered anemone
narcissus thimbleweed
narcissus wind-flower
Synonyms
none
Subspecies
Anemone narcissiflora var. monantha
Anemone narcissiflora var. narcissiflora
Anemone narcissiflora var. villosissima
Anemone narcissiflora var. zephyra

Genus: Anemone
Family: Ranunculaceae
Order: Ranunculales
full classification
Duration – Growth Habit
Perennial – Forb/herb
---
Enjoying the content? Help keep this site running and support my creative work!
---
Identification and Information
The narcissus anemone is a white-flowering perennial herb that grows from thick, fibrous rhizomes (ascending caudices). The aerial shoots are 7-60 cm tall (2.75-24 inches). It has 3-10 basal leaves that are ternate (divided into three leaflets) attached by a 4-20 cm long petiole. The leaf blades are deeply lobed, creating long linear segments. Cauline leaves (on the stem) are whorled and create 3, 1-tiered involucral bract. The flower stem is sometimes elongated (separating the bract from the inflorescence). Especially in the early season, the leaves and stem are typically covered in silky hairs, becoming glabrous later in the summer.
The inflorescence has 1-5 flowers (1-3 more common) per stem. The flower does not have petals but instead has 5-9 white or cream-colored, ovate, and petal-like sepals. The sepals often have a bluish tinge, especially on the underside. The flowers are asexual with 40 to 80 yellow stamens with fewer styles in the center. Ovaries are superior (above the flower). The fruit is composed of flat achenes less than 10 mm in length. The achene head is spherical in shape.
---
Affiliate link – I earn a commission if you shop through the link below at no additional cost to you (more info)
---
Alaska Stickers on Amazon
---
Uses
For information only (typically historical) – I take no responsibility for adverse effects from the use of any plant.
Alaska natives have used the leaves of the narcissus anemone in salads, prepared in oil with other salad greens and beaten to a creamy consistency, or frozen into "ice cream". The upper ends of the root are boiled or eaten raw. The plants have been used to treat abrasions (as an antihaemorrhagic), toothaches, and joint inflammation (rheumatism).
Plants of the genus Anemone contain protoanemonin, a toxin that can cause itching or blistering of the skin or gastrointestinal distress if eaten such as nausea or vomiting. Protoanemonins break down when the plant is dried, rendering it harmless.
---
Affiliate link – I earn a commission if you shop through the link(s) below at no additional cost to you (more info)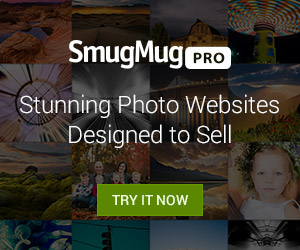 ---
Distribution and Habitat
Anemone narcissiflora is widespread across the northern hemisphere in North America and Eurasia. In North America, it is most common in northwestern Canada and Alaska. There are a few instances found in Colorado, but in Wyoming (and Alberta), it is considered critically imperiled.
It lives in a variety of habitats from wet woodlands to arctic or alpine tundra.
Classification
| Rank | Scientific Name (Common Name) |
| --- | --- |
| Kingdom | Plantae (plantes, Planta, Vegetal, plants) |
| Subkingdom | Viridiplantae (green plants) |
| Infrakingdom | Streptophyta (land plants) |
| Superdivision | Embryophyta |
| Division | Tracheophyta (vascular plants, tracheophytes) |
| Subdivision | Spermatophytina (spermatophytes, seed plants, phanérogames) |
| Class | Magnoliopsida |
| Superorder | Ranunculanae |
| Order | Ranunculales |
| Family | Ranunculaceae (buttercups, boutons d'or, crowfoot) |
| Genus | Anemone L. (anemone) |
| Species | Anemone narcissiflora L. (narcissus anemone) |
| | Direct Children: |
| Variety | Anemone narcissiflora var. monantha DC. (narcissus anemone) |
| Variety | Anemone narcissiflora var. narcissiflora |
| Variety | Anemone narcissiflora var. villosissima DC. (narcissus anemone) |
| Variety | Anemone narcissiflora var. zephyra (narcissus anemone) |
---
Affiliate link – I earn a commission if you shop through the link(s) below at no additional cost to you (more info)
---
References and Further Reading
Guidebook
Field Guide to Alaskan Wildflowers, Pratt, Verna E. pg. 65
Classification and Taxonomy
A. narcissiflora L. Taxonomic Serial No.: 18426, ITIS Database
A. narcissiflora L. narcissus anemone, USDA Database
Uses
A. narcissiflora L., Native American Ethnobotany Database
Map and Distribution
A. narcissiflora L. Published in: L. In: Sp. Pl.: 542. (1753)., GBIF Database
A. narcissiflora Narcissus Thimbleweed, NatureServe Explorer
Description and Information
Anemone narcissiflora Linnaeus, Sp. Pl. 1: 542. 1753., Flora of North America
Anemone narcissiflora : Narcissus Wind-flower, Central Yukon Species Inventory Project