Liverleaf Wintergreen
Pyrola asarifolia
Common Names
liverleaf wintergreen
pink wintergreen
bog wintergreen
alpine shinleaf
pink pyrola
Pyrole à feuilles d'asaret (FR)
Synonyms
none
Subspecies
P. asarifolia ssp. asarifolia
P. asarifolia ssp. bracteata

Genus: Pyrola (wintergreen)
Family: Ericaceae
Order: Ericales
full classification
Duration – Growth Habit
Perennial – subshrub
---
Enjoying the content? Help keep this site running and support my creative work!
---
Identification and Information
Liverleaf wintergreen is a small, pink-flowering creeping perennial that grows from shallow rhizomes. The leaves are basal and attached to the stem by 1.5-6.5 cm (up to 10 cm) long petiole. The leaf blades are ovate to reniform (kidney-shaped), dull and light green to purplish on the bottom, and dark green and shiny on the top. The apex of the leaf may be obtuse or acute. The stems grow 10-20 cm tall and may have 1-5 small, thin, ovate leaflets (peduncular bracts).
There is a single inflorescence per stem which is a raceme of 4-29 flowers. The nodding flowers are attached to the stem by a 4-11 mm long pedicel. The flower has an appressed or spreading calyx lobe (sepals) that are greenish to pink, triangular to triangular-ovate, and about 1.5-5.5 mm long. As with other wintergreens, the leaves maintain their color through winter. The obovate to round petals are white or pink proximally, turning pink or crimson distally, and 5-9 mm long. The stamens are 4.5-7.5 mm long with pinkish anthers. The curved style 7-10 mm long, 0.7-1.6 mm wide, yellowish-green, and has a ring just below the stigma.
There are two regional subspecies (also both found in Alaska). The subspecies bracteata is distinguishable by having denticulate leaf margins (outward pointing teeth). The subspecies asarifolia has rounder leaves that are entire (margins are not toothed) and bracts which are longer than the subtended pedicels.
---
Affiliate link – I earn a commission if you shop through the link below at no additional cost to you (more info)
---
Alaska Stickers on Amazon
---
Uses
For information only (typically historical) – I take no responsibility for adverse effects from the use of any plant.
I found no edible uses for the P. asarifolia. The Native American Ethnobotany Database lists numerous drug uses, from using a decoction of the leaves and roots for an eyewash, coughing up blood, as a steam bath for "goofy" child in the Brush Dance, taken for liver trouble, kidney trouble, gonorrhea treatment, and more. I've found no evidence or study that verifies effectiveness for any of these uses. However, Pyrolias contain methyl salicylate in their leaves, a chemical with properties similar to aspirin in relieving pain.
---
Affiliate link – I earn a commission if you shop through the link(s) below at no additional cost to you (more info)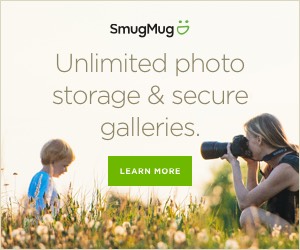 ---
Distribution and Habitat
Liverleaf wintergreen is widely distributed in the United States, Canada, Siberia, Japan, Mongolia, and North Korea. There are a few instances where it is also found in China. In the U.S. it is found primarily in the western, northern midwest, and northeastern states. It may also be found in Iowa and Indiana but is listed as Critically Imperiled.
P. asarifolia is most often found in wet forests or forest margins and moist alpine meadows.
Classification
| Rank | Scientific Name (Common Name) |
| --- | --- |
| Kingdom | Plantae (plantes, Planta, Vegetal, plants) |
| Subkingdom | Viridiplantae (green plants) |
| Infrakingdom | Streptophyta (land plants) |
| Superdivision | Embryophyta |
| Division | Tracheophyta (vascular plants, tracheophytes) |
| Subdivision | Spermatophytina (spermatophytes, seed plants, phanérogames) |
| Class | Magnoliopsida |
| Superorder | Asteranae |
| Order | Ericales |
| Family | Ericaceae (heaths, éricacées) |
| Genus | Pyrola L. (shineleaf, wintergreen) |
| Species | Pyrola asarifolia Michx. (liverleaf wintergreen, bog wintergreen, pink wintergreen) |
| | Direct Children: |
| Subspecies | P. asarifolia ssp. asarifolia (liverleaf wintergreen, bog wintergreen) |
| Subspecies | P. asarifolia ssp. bracteata (pink wintergreen, bog wintergreen, long-bracted wintergreen) |
---
Affiliate link – I earn a commission if you shop through the link(s) below at no additional cost to you (more info)
---
References and Further Reading
Guidebook
Field Guide to Alaskan Wildflowers, Pratt, Verna E. pg. 65
Classification and Taxonomy
P. asarifolia Michx. Taxonomic Serial No.: 23753, ITIS Database
P. asarifolia Michx., USDA Database
Uses
search string: "pyrola asarifolia", Native American Ethnobotonay Database
Map and Distribution
P. asarifolia Pink Wintergreen, NatureServe Explorer
P. asarifolia Michx. Published in: Fl. Bor.-Amer. 1: 251 (1803), GBIF Database
Description and Information
2. P. asarifolia Michaux, Fl. Bor.-Amer. 1: 251. 1803., Flora of North America
P. asarifolia : Pink Wintergreen, Central Yukon Species Inventory Project – (Also includes uses)