Alaska Wildflowers | Red and Other Colors
Ledge Stonecrop
Rhodiola integrifolia ssp. integrifolia
Common Names
entireleaf stonecrop
king's crown
ledge stonecrop
western roseroot
Synonyms
Sedum integrifolium (Raf.) A. Nelson
Sedum integrifolium ssp. integrifolium (Raf.) A. Nelson
Sedum integrifolium ssp. procerum R.T. Clausen
Sedum alaskanum (Rose) Rose ex Hutch.
Tolmachevia integrifolia (Raf.) Á. Löve & D. Löve
Sedum rosea ssp. integrifolium (Raf.) Hultén
Sedum rosea var. alaskanum (Rose) A. Berger
Sedum rosea var. frigidum (Rydb.) Hultén
Sedum rosea var. integrifolium (Raf.) A. Berger
Rhodiola integrifolia ssp. procera (R.T. Clausen) Kartesz
Sedum roseum ssp. integrifolium (Raf.) Hultén
Sedum roseum var. integrifolium (Raf.) A. Berger
Sedum roseum var. frigidum (Rydb.) Hultén
Sedum roseum var. alaskanum (Rose) A. Berger
Subspecies
All subspecies to Rhodiola integrifolia:
Rhodiola integrifolia ssp. integrifolia (ledge stonecrop)
Rhodiola integrifolia ssp. leedyi (Leedy's stonecrop)
Rhodiola integrifolia ssp. neomexicana (New Mexican stonecrop)
Genus: Rhodiola (stonecrop)
Family: Crassulaceae (stonecrops, orpins)
Order: Saxifragales
full classification
Duration – Growth Habit
Perennial – Forb/herb
---
Enjoying the content? Help keep this site running and support my creative work!
---
Identification and Information
Rhodiola integrifolia ssp. integrifolia is a perennial herb that grows from a 1-5 cm thick branched (spreading) rhizome. The stems are erect and typically 3-15 cm (1-6 inches) tall, although may be up to 50 cm (20 inches) tall. There are numerous above-ground stems, often forming a mat. The leaves can be quite varied between individual specimens. The leaf blades are deciduous, succulent, green or bright green, sometimes powdery, ovate (egg-shaped), elliptic or oblanceolate. The leaf margins can be entire (not lobed or toothed) or heavily toothed. Sometimes the leaf margins will be dark red. The apex (tip) of the leaf may be acute (pointy) or obtuse (rounded). The leaves are typically larger higher on the stem and very small at the base.
The inflorescence is a terminal cluster of umbrella-shaped flowers. The flowers are unisexual. The sepals are lanceolate to ovate. The petals are typically dark red (may be yellowish near the base) and slightly wider and longer than the sepals. The stamens of the male flowers are slightly longer than the petals. The female inflorescence when in seed may have numerous 4 or 5-parted thick follicles and are often darker red or even purplish.
---
Affiliate link – I earn a commission if you shop through the link below at no additional cost to you (more info)
---
Alaska Stickers on Amazon
---
Uses
For information only (typically historical) – I take no responsibility for adverse effects from the use of any plant.
Multiple parts of ledge stonecrop are used as food by Alaskan Iñupiat and possibly other Alaska Natives. The roots are both used as food or chewed for sores in the mouth. Also, the red flowering tops are used to make a tea-like beverage.
---
Affiliate link – I earn a commission if you shop through the link(s) below at no additional cost to you (more info)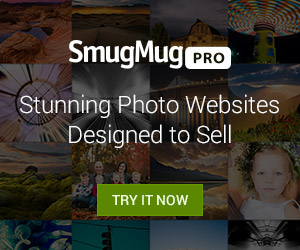 ---
Distribution and Habitat
The various subspecies of Rhodiola integrifolia are (mostly) regionally distinct. The primary species in Alaska and Canada is R. integrifolia subsp. integrifolia. This subspecies is also the most widespread of the subspecies, found across most of the western USA including Alaska, western Canada and Siberia. The other two subspecies, leedyi is found in Minnesota and New York, and neomexicana is only found in New Mexico. There is a fourth subspecies that is not included in all sources, procera, which is found in Colorado and New Mexico.
Ledge stonecrop is often found in alpine meadows, cliffs, or rocky slopes as well as tundra. I frequently find it in rocky, overgrown stream beds (many of the specimens I have found are in the Nome Creek valley in the White Mountain National Recreation Area in the Alaska interior and on slopes near the Savage River in Denali National Park).
Classification
| Rank | Scientific Name (Common Name) |
| --- | --- |
| Kingdom | Plantae (plantes, Planta, Vegetal, plants) |
| Subkingdom | Viridiplantae (green plants) |
| Infrakingdom | Streptophyta (land plants) |
| Superdivision | Embryophyta |
| Division | Tracheophyta (vascular plants, tracheophytes) |
| Subdivision | Spermatophytina (spermatophytes, seed plants, phanérogames) |
| Class | Magnoliopsida |
| Superorder | Saxifraganae |
| Order | Saxifragales |
| Family | Crassulaceae (stonecrops, orpins) |
| Genus | Rhodiola L. (stonecrop) |
| Species | Rhodiola integrifolia Raf. (ledge stonecrop) |
| Subspecies | Rhodiola integrifolia ssp. integrifolia Raf. (ledge stonecrop) |
---
Affiliate link – I earn a commission if you shop through the link(s) below at no additional cost to you (more info)
---
References and Further Reading
Guidebook
Field Guide to Alaskan Wildflowers, Pratt, Verna E. pg 80
Classification and Taxonomy
R. integrifolia ssp. integrifolia Raf. Taxonomic Serial No.: 566078, ITIS Database
R. integrifolia Raf. ssp. integrifolia ledge stonecrop, USDA Database
Uses
R. integrifolia ssp. integrifolia, Native American Ethnobotany Database
Map and Distribution
R. integrifolia subsp. integrifolia Published in: Raf. In: Atl. Journ. 146. (1832), GBIF Database
R. integrifolia Raf.; Atl. Journ. 146 (1832), World Plants Database
Description and Information
2. Rhodiola integrifolia Rafinesque, Atlantic J. 1: 146. 1832., Flora of North America
R. integrifolia Raf. subsp. integrifolia ledge stonecrop (roseroot), Electronic Atlas of the Flora of British Columbia