Fries' pussytoes
Antennaria friesiana
Common Names
alpine pussytoes
Fries' Pussytoes
Synonyms
none
Subspecies
A. friesiana ssp. alaskana
A. friesiana ssp. friesiana
A. friesiana ssp. neoalaskana
Genus: Antennaria (pussytoes)
Family: Asteraceae (sunflowers)
Order: Asterales
Full Classification
Duration – Growth Habit
Perennial – Forb/herb
---
Enjoying the content? Help keep this site running and support my creative work!
---
Identification and Information
Fries' pussytoes is a white-flowering perennial herb in the sunflower family that grows from a caudex and an underground stem with fibrous roots. It has horizontal underground stems or stolons (runners) that are 0.1-4 cm long. The plant can be dioecious or gynoecious, the staminate plants (male) being the most uncommon (see about subspecies below). Basal leaves do note have petioles, are alternate, often form a rosette, and are spatulate to oblanceolate, 1-3 cm (0.5-1.5 inches) in length. The cauline leaves (on the stem) are fewer than the basal leaves, smaller, and linear, 1-2 cm (0.5-0.75 inches) in length. The leaves and stem have fine white wool. The flowering stems are 7-15 cm (3-6 inches) tall.
The inflorescence is a corymbiform array of 2-6 (white to tan) flowering heads about 1.5-3 cm in width (somewhat resembling a cat's paw). The flowers have wooly involucral bracts that are green to dark brown. The flowers are radially symmetric. The female flowers have 5 fused petals. The staminate (male) corollas are 2.5-3 mm wide, the pistillate (female) corollas are slightly wider, 3-4.5 mm.
There are three subspecies of Antennaria friesiana that are all found in Alaska. It would be very difficult to tell many of these subspecies apart in the field, the main physical differences being the length of the involucral bract and corolla. However, it may be possible to tell based on the ratio of female and male plants in a given area. A. friesiana ssp. neoalaskana is dioecious (asexual having both male and female plants). A. friesiana ssp. alaskana is also dioecious and produce staminates (male) and pistillates (female) in equal frequencies. A. friesiana ssp. friesiana is gynoecious and asexual, producing plants that are female only, male plants are unknown. The flowering stems are often solitary.
---
Affiliate link – I earn a commission if you shop through the link below at no additional cost to you (more info)
---
Alaska Stickers on Amazon
---
Uses
For information only (typically historical) – I take no responsibility for adverse effects from the use of any plant.
No food or medicinal uses were found for A. friesiana. However other pussytoes species of the genus Antennaria have a variety of traditional uses in North America (Native American Ethnobotany DB)
---
Affiliate link – I earn a commission if you shop through the link(s) below at no additional cost to you (more info)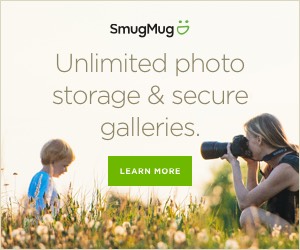 ---
Distribution and Habitat
The two dioecious subspecies of A. friesiana are only found in Alaska, the Yukon, and adjacent Northwest Territories. The asexual subspecies, A. friesiana ssp. friesiana has a mostly circumboreal distribution, also being found in Siberia and Greenland.
Fries' pussytoes live in soils that are moist to moderately well-drained that are often lacking much organic content like rocky or sandy areas. It can often be found on rock ledges, ridges, or exposed gravelly alpine or sub-alpine slopes and tundra.
Classification
| Rank | Scientific Name (Common Name) |
| --- | --- |
| Kingdom | Plantae (plantes, Planta, Vegetal, plants) |
| Subkingdom | Viridiplantae (green plants) |
| Infrakingdom | Streptophyta (land plants) |
| Superdivision | Embryophyta |
| Division | Tracheophyta (vascular plants, tracheophytes) |
| Subdivision | Spermatophytina (spermatophytes, seed plants, phanérogames) |
| Class | Magnoliopsida |
| Superorder | Asteranae |
| Order | Asterales |
| Family | Asteraceae (sunflowers, tournesols) |
| Genus | Antennaria Gaertn. (pussytoes) |
| Species | Antennaria friesiana (Trautv.) Ekman (Fries' pussytoes) |
| | Direct Children: |
| Subspecies | A. friesiana ssp. alaskana (Fries' pussytoes) |
| Subspecies | A. friesiana ssp. friesiana (Fries' pussytoes) |
| Subspecies | A. friesiana ssp. neoalaskana (Fries' pussytoes) |
---
Affiliate link – I earn a commission if you shop through the link(s) below at no additional cost to you (more info)
---
References and Further Reading
Guidebook
Field Guide to Alaskan Wildflowers, Pratt, Verna E. pg 58
Classification and Taxonomy
A. friesiana ssp. friesiana (Trautv.) Ekman Taxonomic Serial No.: 36732, ITIS Database
A. friesiana (Trautv.) Ekman Fries' pussytoes, USDA Database
Uses
search string: antennaria, Native American Ethnobotany Database
Map and Distribution
Antennaria friesiana (Trautv.) Ekman Published in: Svensk Bot. Tidskr. 22: 416 (1928), GBIF Database
A. friesiana Fries' Pussytoes, NatureServe Explorer
Description and Information
A. friesiana (Trautvetter) E. Ekman, Svensk Bot. Tidskr. 22: 416. 1928., Flora of North America
A.friesiana (Trautv.) E. Ekman. subsp. friesiana, Flora of the Canadian Arctic Archipelago