I earn commissions if you shop through the affiliate links on this page.

Fewflower fumewort
Corydalis pauciflora
Common Names
fewflower fumewort
few-flowered corydalis
Synonyms
Corydalis pauciflora var. albiflora
Corydalis pauciflora var. chamissonis
Fumaria pauciflora
Subspecies
none
Genus: Corydalis
Family: Papaveraceae (poppies)
Order: Ranunculales
Duration – Growth Habit
Perennial – Forb/herb
Identification and Information
The fewflower fumewort (Corydalis pauciflora) is a perennial plant with blue to purple flowers growing from small, brown, tuberous taproots with fibrous rootlets. It may have 1-3 erect, tubular stems per plant, standing 13-23 cm (5-9 inches) tall. The leaves (2-5) are simple, divided into 3-5 elliptic parts, each part is also cleft (not as deeply divided). Leaves are often purple at the margins and may be purplish-green underneath. The inflorescence is a terminal raceme with 3-5 crowded flowers. Flowers are tubular and attached to the stem by a stout pedicel. The petals are blue or violet. The spurred outer petal is 17-20 mm long and the bottom unspurred outer petal is smaller, 10-12 mm long.
Uses
For information only (typically historical) – I take no responsibility for adverse effects from the use of any plant.
Help support me and this website!
No uses found. May contain bulbocapnine (found in genus Corydalis), known to be toxic to sheep and cattle.
Distribution and Habitat
Fewflower fumewort (Corydalis pauciflora) is found in Asia (mostly eastern Russia and Mongolia), Alaska, and northwestern Canada. It's worth noting that while China is shown on the map, I only found one instance of occurrence (according to GBIF).
C. pauciflora is found in wet meadows, near snow banks, and in moist spruce forests. It grows readily in wet alpine tundra, flowering in early-mid summer.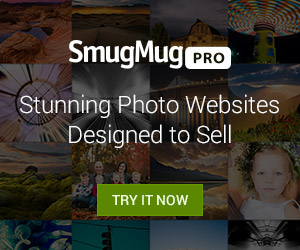 Classification
| Rank | Scientific Name (Common Name) |
| --- | --- |
| Kingdom | Plantae (plantes, Planta, Vegetal, plants) |
| Subkingdom | Viridiplantae (green plants) |
| Infrakingdom | Streptophyta (land plants) |
| Superdivision | Embryophyta |
| Division | Tracheophyta (vascular plants, tracheophytes) |
| Subdivision | Spermatophytina (spermatophytes, seed plants, phanérogames) |
| Class | Magnoliopsida |
| Superorder | Ranunculanae |
| Order | Ranunculales |
| Family | Papaveraceae (poppies) |
| Genus | Corydalis DC. (fumewort) |
| Species | Corydalis pauciflora (Stephan) Pers. (fewflower fumewort) |
References and Further Reading
Classification and Taxonomy
Corydalis pauciflora (Stephan) Pers., Taxonomic Serial No.: 19008, ITIS Database
Corydalis pauciflora (Stephan) Pers., fewflower fumewort, USDA Database
Toxicity
Bulbocapnine, Wikipedia
Map and Distribution
Corydalis pauciflora Few-flower Corydalis, NatureServe Explorer
Corydalis pauciflora (Willd.) Pers., GBIF
Description and Information
Corydalis pauciflora, Lady Bird Johnson Wildflower Center (wildflower.org)
4. Corydalis pauciflora (Stephan ex Willdenow) Persoon, Syn. Pl. 2: 269. 1807., Flora of North America