This website is reader-supported. I may earn an affiliate commission at no cost to you if you purchase using the links below. (more info)

Cloudberry
Rubus chamaemorus
Common Names
cloudberry
nordic berry
bakeapple
baked appleberry
knotberry
knoutberry
low-bush salmonberry
salmonberry (not to be confused with actual salmonberry)
aqpik
evron (Scotland)
Synonyms
Chamaemorus anglica
Chamaemorus norvegica
Genus: Rubus
Family: Rosaceae
Order: Rosales
full classification
Duration
Perennial
Uses
For information only (typically historical) – I take no responsibility for adverse effects from the use of any plant.
The berries of cloudberry (Rubus chamaemorus) are a food source that can be eaten raw or cooked and are rich in vitamin C. The fruits are often baked into pies, made into jelly, jam, used as a flavoring in ice cream or yogurt, and can be stored for winter use without sugar because of its benzoic acid content. Because of their high sugar content, the berries are often made into liqueurs and sold commercially in Newfoundland, Quebec, and Finland.
While there are no peer-reviewed or accepted medicinal uses for Rubus chamaemorus, a decoction of the root and the lower stem has been used by Alaska and Canadian Native Americans as a 'women's medicine', and to help barren women become pregnant and has also been used as a cough medicine [NAEDB]. Because of cloudberries high vitamin C content, it was frequently used by Nordic seafarers to prevent scurvy.
Identification and Information
Cloudberry is a herbaceous perennial plant that flowers May – August before yielding a yellow, orange, or red fruit (starting amber and ripening to red). The berries resemble salmon eggs, taste slightly like a baked apple only a bit more tart. Berries typically ripen in August or early September. It grows 10-30 cm (4-12 inches) tall from an erect stem. The sometimes woody stem rises from a long branched creeping rhizome. The stem usually has a few deciduous, scaly, slightly hairy, cordate (heart-shaped) leaves with 5 lobes. The leaves are cauline, often on a long stem, and grow to 4-9 cm (1.5-4 inches) in diameter.
There is one white flower per stem, usually 2-3 cm (approx. 1 inch) in diameter. The flower has 4 or 5 obovate petals. The stamens are slightly shorter than the petals. The pedicels of the flower are often pubescent.
Rubus chamaemorus is a dioecious, so fruit production by a female plant requires pollination by a male plant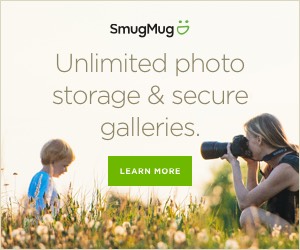 Distribution and Habitat
Cloudberry (Rubus chamaemorus) has a circumboreal distribution in North America and Eurasia. In North America it is native to Alaska, Greenland, All of Canada, as well as Minnesota, Maine, New Hampshire, and New York (although it may have been extirpated in New York). In Europe, cloudberry grows mainly in the Nordic and Baltic countries. It also grows in Britain and Ireland. In Asia, it is mostly found in Siberia and China.
Cloudberry frequently grows in black spruce-sphagnum areas and near dwarf shrubs with moist, acidic soil. It is most often found in bogs, muskegs, mossy woods, boreal forests, on the shores of lakes and ponds, gravelly streambeds, as well as tussocked tundra. Rubus chamaemorus prefers full to partial sun to grow but is somewhat shade tolerant. Low to medium intensity forest fires kill the tops of the plant, but often the rhizome will survive undamaged. Because of this, cloudberry is one of the early plants to return after fires.
Classification
| Rank | Scientific Name (common name) |
| --- | --- |
| Kingdom | Plantae (plantes, Planta, Vegetal, plants) |
| Subkingdom | Viridiplantae (green plants) |
| Infrakingdom | Streptophyta (land plants) |
| Superdivision | Embryophyta |
| Division | Tracheophyta (vascular plants, tracheophytes) |
| Subdivision | Spermatophytina (spermatophytes, seed plants, phanérogames) |
| Class | Magnoliopsida |
| Superorder | Rosanae |
| Order | Rosales |
| Family | Rosaceae (roses) |
| Genus | Rubus L. (framboises, ronces, brambles, blackberry) |
| Species | Rubus chamaemorus L. (cloudberry) |
References and Further Reading
Guidebook
Field Guide to Alaskan Wildflowers, Pratt, Verna E. pg 67
Classification and Taxonomy
Rubus chamaemorus L. Taxonomic Serial No.: 24850, ITIS Database
Uses
Rubus chamaemorus L., Native American Ethnobotony Database
cloudberry Rubus chamaemorus, iNaturalis.org
Description
7. Rubus chamaemorus Linnaeus, Sp. Pl. 1: 494. 1753., Flora of North America (www.eFloras.org)
SPECIES: Rubus chamaemorus, Coladonato, Milo. 1993. Rubus chamaemorus (USDA and USFS)