This page may contain affiliate links. I may earn money if you shop using the links provided. Proceeds help support this page, thank you! (Affiliate Disclosure)

Arctic Daisy
Chrysanthemum arcticum
Common Names:
Arctic daisy
Northern chrysanthemum
Synonyms:
none
Subordinate taxa:
Chrysanthemum arcticum ssp. arcticum
Chrysanthemum arcticum ssp. polare
Genus: Chrysanthemum (daisy)
Family: Asteraceae/Compositae (Aster family
Order: Asterales
full classification
Duration
Perennial
---
Help support me and this website!
---
Uses
No documented food or medicinal uses for Chrysanthemum arcticum although the Chrysanthemum genus contains many flowers with a wide range of food and medicinal uses. Sometimes used as an ornemental flower.
Identification
The arctic daisy (Chrysanthemum arcticum) is a 10-45 cm (4-18 in) tall perennial herb. It grows from a thick creeping rhizome. The plant usually only has a few erect stems or may be single-stemmed. Basal leaves are glabrous, dark green, with 3-7 blunt-toothed lobes. Leaves located distally on the stems are linear and smaller. The synflorescence may have 1-5 flowering heads with white ray florets and yellow disk florets. The ray florets are 1-2 cm in length and fairly broad (3.5 mm).
The basal leaf blades of Chrysanthemum arcticum ssp. arcticum are more fan-shaped to cuneate.
Chrysanthemum arcticum ssp. polare is typically single-flowered, shorter, and unbranched.
Distribution and Habitat
The arctic daisy is native to Alaska, most of Canada, and parts of New York and Massachussetts. It is also native to parts of Siberia, China, and Japan.
Chrysanthemum arcticum lives in gravel, stony or sandy soil, and grassy patches in full sun.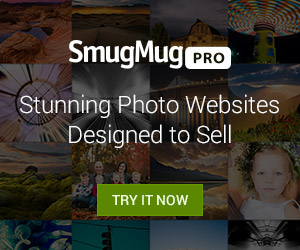 Classification
| Rank | Scientific Name (Common Name) |
| --- | --- |
| Kingdom | Plantae (Plants) |
| Subkingdom | Tracheobionta (Vascular plants) |
| Superdivision | Spermatophyta (Seed plants) |
| Division | Magnoliophyta (Flowering plants) |
| Class | Magnoliopsida (Dicotyledons) |
| Subclass | Asteridae |
| Order | Asterales |
| Family | Asteraceae ⁄ Compositae (Aster family) |
| Genus | Chrysanthemum L. (daisy) |
| Species | Chrysanthemum arcticum L. (arctic daisy) |
References and Further Reading
Field Guide to Alaskan Wildflowers, Pratt, Verna E. pg 63
Chrysanthemum arcticum L. Taxonomic Serial No.: 35792, ITIS Database
Chrysanthemum arcticum L. arctic daisy, USDA Database
6. Chrysanthemum arcticum Linnaeus, Sp. Pl. 2: 889. 1753., Flora of China
Line Drawing
Britton, N.L., and A. Brown. 1913. An illustrated flora of the northern United States, Canada and the British Possessions. 3 vols. Charles Scribner's Sons, New York. Vol. 3: 518. Provided by Kentucky Native Plant Society.