Arctic Blackberry
Rubus arcticus
Common Names
arctic blackberry
arctic bramble
arctic rasberry
dwarf rasberry
nagoon
nagoonberry
Synonyms
none
Subspecies (Direct Children)
Rubus arcticus ssp. acaulis
Rubus arcticus ssp. arcticus
Rubus arcticus ssp. stellatus
Genus: Rubus
Family: Rosaceae
Order: Rosales
Full Classification
Duration
Perennial
---
Enjoying the content? Help keep this site running and support my creative work!
---
Uses
For information only (typically historical) – I take no responsibility for adverse effects from the use of any plant.
Arctic blackberry (often commonly called arctic rasberry or nagoonberry) produces an edible fruit that can be eaten raw or cooked. The berries are frequently made into a jam or juice, or made into wine or liqueur. It is usually stored frozen. The leaves are sometimes used to make a tea. There are no known medicinal uses, although the Shuswap of British Columbia have used the leaves as treatment for diarrhea.
---
Affiliate link – I earn a commission if you shop through the link(s) below at no additional cost to you (more info)
---
Identification and Information
Arctic blackberry is a perennial herb or subshrub belonging to the rose family that grows 5-30 cm (2-12 inches) in height from an erect stem that is slightly hairy. The stems are typically woody at the base. The roots are highly branched, spreading shallowly (3-5 cm) and horizontally over an area that can cover several meters. Smaller feeder roots can grow to greater depths.
The leaves are deciduous, alternate, ternate (compound with 3 leaflets). The leaflets are usually coarsely toothed (dentate, serrate, or doubly serrate). Leaves are sparsely hairy on the top, but usually smooth underneath.
Each stem is single-flowered with veined pink or magenta to slightly purple petals and an equal number of narrow, triangular sepals. The sepals are shorter than the petals. The edges of the petals commonly curl. The pedicels can be glabrous or sparsely hairy. In the center of the flower is a mostly closed column of tightly spaced erect stamens the same with pistils interior. The stamens are shorter, but the same color as the petals.
The fruits of Rubus arcticus are druplets of red to dark purple round clusters looking similar to a small rasberry.
---
Affiliate link – I earn a commission if you shop through the link(s) below at no additional cost to you (more info)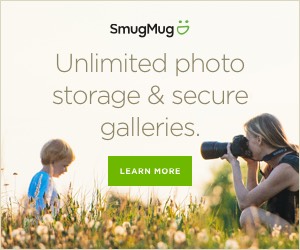 ---
Distribution and Habitat
Arctic blackberry (Rubus arcticus) has a circumpolar distribution. In North America it is found in Alaska, all of Canada, and a few northern states in the US. It is also found across Eurasia.
Arctic blackberry is most often found near forested areas or thickets and in moist soil or near marshes.
---
Affiliate link – I earn a commission if you shop through the link(s) below at no additional cost to you (more info)
---
Classification
Rank
Scientific Name (Common Name)
Kingdom
Plantae (plantes, Planta, Vegetal, plants)
Subkingdom
Viridiplantae (green plants)
Infrakingdom
Streptophyta (land plants)
Superdivision
Embryophyta
Division
Tracheophyta (vascular plants, tracheophytes)
Subdivision
Spermatophytina (spermatophytes, seed plants, phanérogames)
Class
Magnoliopsida
Superorder
Rosanae
Order
Rosales
Family
Rosaceae (roses)
Genus
Rubus (framboises, ronces, brambles, blackberry)
Species
Rubus arcticus (arctic blackberry)
References and Further Reading
Guidebooks
Field Guide to Alaskan Wildflowers, Pratt, Verna E. pg 16 (nagoonberry)
Classification and Taxonomy
Rubus arcticus L. Taxonomic Serial No.: 24849, ITIS Database
Rubus arcticus L. arctic raspberry, USDA Database
Uses
Rubus arcticus L., Native American Ethnobotany Database
Rubus arcticus – L., Plants for a Future
Description and Information
Rubus arcticus L. ssp. acaulis (Michaux) Focke (dwarf raspberry): A Technical Conservation Assessment, Juanita A. R. Ladyman, Prepared for the USDA Forest Service
Rubus arcticus (Arctic Raspberry), Minnesota Wildflowers
2. Rubus arcticus Linnaeus, Sp. Pl. 1: 494. 1753. Arctic raspberry, Flora of North America